Online Social Media Jobs: How to Work in Social Media from Anywhere
The world of social media has grown into a powerful industry, and with it comes a range of exciting opportunities for online social media jobs. If you're tech-savvy, creative, and have a passion for social networking, this article will guide you through how to work in social media from anywhere.
The Rise of Social Media Jobs
Social media platforms like Facebook, Instagram, Twitter, LinkedIn, and TikTok have become integral parts of our daily lives. They're not only platforms for connecting with friends but also powerful tools for businesses and individuals to reach their audiences.
With this rise in social media's importance, there's a growing demand for professionals who can manage, create content for, and optimize social media channels. These online social media jobs are diverse and can be lucrative.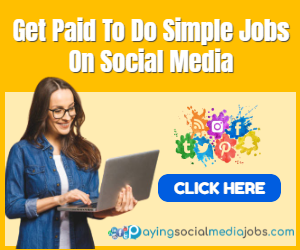 Types of Online Social Media Jobs
Here are some common types of online social media jobs:
1. Social Media Manager:
Social media managers oversee a company's or individual's social media presence. They create content, schedule posts, and engage with the audience.
2. Content Creator:
Content creators produce images, videos, and text content for social media. They often work as freelancers and can create content for multiple clients.
3. Social Media Analyst:
Social media analysts gather and analyze data from social media campaigns to measure their success. They provide insights to improve strategies.
4. Influencer:
Social media influencers build a following on platforms like Instagram and YouTube. They can collaborate with brands for sponsored posts.
5. Community Manager:
Community managers focus on building and nurturing online communities around a brand or cause. They moderate discussions, respond to comments, and engage with the audience.
6. Social Media Advertising Specialist:
These professionals specialize in running paid advertising campaigns on social media platforms.
How to Start a Career in Online Social Media Jobs?
Here are the steps to kick-start your career in online social media jobs:
Build Your Own Presence: Start by creating and managing your social media profiles. This will serve as your portfolio.
Learn the Platforms: Familiarize yourself with the major social media platforms and their features.
Education and Training: Consider taking online courses or getting a degree in marketing, communications, or a related field.
Internships and Freelancing: Gain experience by interning at a social media agency or working on freelance projects.
Network: Attend industry events and connect with professionals in the field.
Create a Portfolio: Develop a portfolio of your work, including examples of posts, campaigns, and analytics reports.
Job Search: Look for online social media jobs on job boards, company websites, and freelance platforms.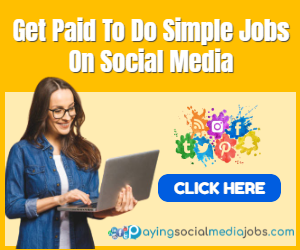 Working Remotely in Social Media
One of the great benefits of online social media jobs is the ability to work from anywhere. Many businesses and agencies offer remote positions, allowing you to choose your workspace. All you need is a reliable internet connection and the necessary tools to manage social media accounts.
Conclusion
Online social media jobs offer a dynamic and rewarding career path. The industry continues to evolve, providing numerous opportunities for individuals with a passion for social networking, content creation, and digital marketing. Whether you want to work as a social media manager, content creator, or influencer, the possibilities are vast.
In conclusion, working in online social media jobs can be both fulfilling and flexible, making it an appealing career choice for many.