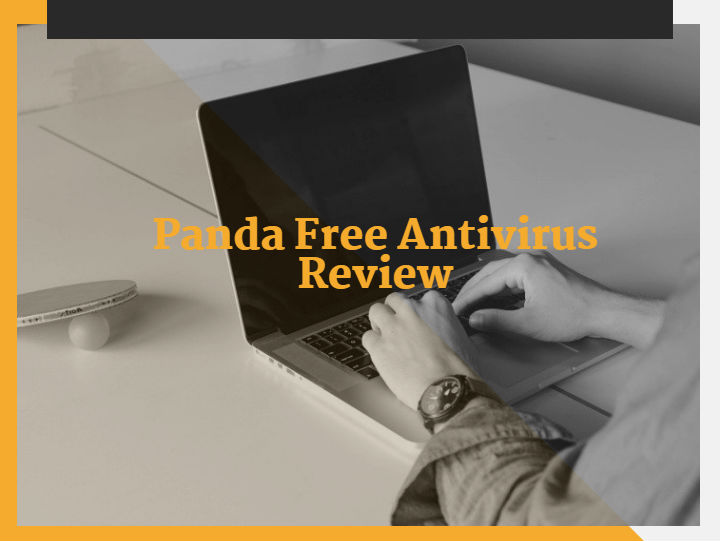 Panda Free Antivirus Review
---
A guide to Panda Free Antivirus, this review highlights some surprising facts about Panda Free Antivirus. Surprise revealed in this Panda free antivirus review.
Many of the antivirus and firewall companies offer a free version.
Some just for a limited time and

some for a limited facility version.
Panda is the limited facility version, you will have to pay for the more extended versions, if you need them.
The paid for versions do come with a 30-day free trial.
But:
The basic Free antivirus does offer a firewall as well as the antivirus. Not many of them do that.
You can see from the picture below the range of facilities on offer and the prices.
There are price plans for multiple devices in the one home.
If you, like me, have PCs laptops and tablets, this reduces the cost per device a lot.
There are also special business plans.
What Operating Systems is Panda Free Antivirus available on?
---
You can see from the left hand side, it works with Windows, Mac and Android operating systems.
On the right, you can see the statement regarding the number of devices.
Product Name: Panda Antivirus and Firewall
Website: https://www.pandasercurity.com
Price: See the chart below: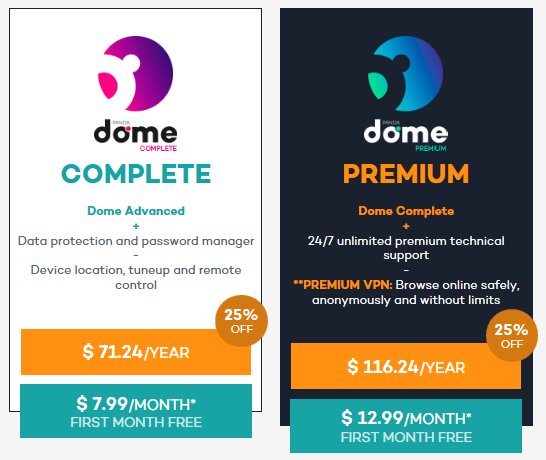 Owner: Panda International (Spanish mother company.)
Ranking:100/100
Panda Free Antivirus Overview
---
Panda is a competent, well developed antivirus program with several layers of security.
The layer you choose depends on what you are willing to pay for.
The free antivirus is just that, antivirus.
There are many types of threat on the internet today and if you download music/videos and use email in any form at all, you are open to different kinds of threat.
No antivirus or firewall software is 100% perfect in all areas. The internet is constantly changing and so are the methods that hackers and criminals use to use your PC or steal your data.
As the customer here, you need to do some analysis to find out which is the best protection for you,
Search out reviews and comments about the antivirus program and read the company's main website.

What is Panda Free Antivirus about?
---
Panda aims to be able to give you a product suited to your own personal needs.
They have a number you can ring to get technical advice, based on your own requirements.
Panda do a basic free antivirus and it is not cut back in any way. It is the basic needs, though. Most people, these days, need a bit more than the basics.
You can trial any of their products free for 30 days, which is worth doing but I wonder how you can judge the efficiency? You can judge:
How much you understand the settings?

How easy it is to use?

How much the program slows down your computer, (if it does.?)

If it does what you want it to do?
Panda Antivirus offers:
Antivirus protection against malware and viruses in real time. You do not have to keep running scans to keep yourself protected.

USB protection: scanning all devices connected through the USB ports and stopping automatic execution of malware.

Rescue kit. You can run a recovery scan and create a USB drive to reboot your computer.

Gaming Mode: You will not be interrupted by the antivirus while you are playing games in Gaming Mode.
Panda Free Antivirus on Devices and Operating Systems
---
Panda has versions which run on MACs and on Android devices such as Pads and phones.
What Does Panda Free Antivirus Do
---
Apart from identifying viruses attempting to infect your computer, Panda Antivirus will also check files being downloaded or loaded into your device,

Scan devices connected to your PC via the USB ports.

Protect your identity while you are on bank sites or using your bank/credit cards

Encrypt your confidential data if you want. (Encode it so no-one can use it.)

Manage your passwords in a one-click folder.

Help speed up your computer by improving its performance.

Offer unlimited 24/7 tech support if you are on the Premium Service.
One extra smart facility for more advanced users is the VPN browsing. This is a bit like having an invisible computer you can browse the internet from. It is connected to your PC but no one can identify or attack your PC. Again, this is for Premium users.
Panda Free Antivirus for Android
---
Android devices like smartphones have their own version of Panda Free Antivirus.

Panda Free antivirus will scan new apps before installed.

Scan SD cards

Panda will check permission of apps, access to accounts, images etc.

Panda free antivirus will optimise your power consumption to help battery levels and improve performance of your device.

Panda antivirus can track all family's devices and locate stolen or lost phones on a map.
There are some very useful facilities here, apart from the antivirus.
The Good in Panda Free Antivirus
---
Panda Free antivirus offers a thorough, wide ranging online protection for your computer or other devices.

The Panda support is excellent, especially for the paid versions.

The prices in Panda are not bad considering the level of support.

The offer a free "Panda Cloud Cleaner" which claims to check and remove all viruses from your device. An unusual offer.

The Panda Multiple device price is good for paid versions only.
The Bad in Panda Free Antivirus
---
There does not appear to be email protection in Panda Free Antivirus. This is Essential these days with threats of Phishing and other "dangerous to open" emails around.

I suspect that if you call Panda and explain your needs and you have several different devices to protect, that they will offer you some kind of discount. It is not mentioned anywhere.

A very modern sneaky spying program is to open your webcam and spy on you and what you are typing in. I have not seen any mention of that in their descriptions.

There are several sites running technical Analysis on AV programs. They rarely rate Panda in their top ten.
Who is Panda Free Antivirus for?
---
If you are looking for basic or VPN type protection, I think Panda could well suit you.
Who is Panda Free Antivirus Not for?
---
If you are looking for a genuine 99% protection and you are a frequent user of emails or downloads, I think there are better options out there. Eset and Nortons are 2 which probably have an edge on Panda.
The VPN option is definitely a smart move though.
Tools and Training in Panda Free Antivirus
---
Panda Free Antivirus is easy to use and needs very little training.
Support in Panda Free Antivirus
---
Excellent support by phone or email.
The phone support extends to 24/7 when you pay for the more expensive versions.
Pricing and Upsells in Panda Free Antivirus
---
See the charts above for UK and USA prices.
There are no hidden upsells with Panda Free Antivirus.
I would say that the prices are reasonable but only if there is a multiple device discount, which most other companies offer.
There does seem to be a multiple device discount but whether it applies to the same type of device or different types; I am not sure. Call them from your country before buying. It does vary from one country to another.
Panda Free Antivirus Balance Pros and Cons
---
People often claim that "free" AV or firewall software is, in some way, inferior or cut back.
In my experience, this is never true.
Imagine you are a potential customer and you get "caught" using some free Antivirus: would you pay for the full version? I know I would run a mile and try something else.
A grocer does not offer a free apple that is rotten. He offers his best shiniest, tastiest apple.
I feel like Panda are trying really hard to be
customer friendly,

cover all the customers' needs

introduce new methods like VPN
These things make Panda Free Antivirus attractive but for me they fall short on a few things like the email protection.
Perhaps revisit Panda in a years' time, they are definitely on the way up.
Product Name: Panda Antivirus and Firewall
Website: https://www.pandasercurity.com
Price: See the charts above.
Owner: Panda International (Spanish mother company.)
Ranking:100/100
Verdict: Panda Free Antivirus Recommended or Not?
---
Yes, Panda Free Antivirus is recommended with some small reservations. Check the needs of your systems before investing in a paid up one.
This review is my personal opinion based on some years of experience and a lot of really excellent training.
Thank you for reading my review and I hope it has helped you in some way.
If you have experienced similar problems, especially with the program reviewed here, please do comment. We welcome honest views of all kinds.
If you are interested in a genuine free trial of an excellent training platform, click the button below. No obligation.