---
Promote ClickBank Products With
---
CBGraph. ClickBank markets a lot of products. Some Clickbank products are good, some are not so good, to promote. CBGraph is an analytical tool to help you promote hot products. With CBGraph you find ClickBank products unnoticed by others. With loads of useful data to get you selling promotable, profitable products.
Product Name  : CBGraph
Website             : http://www.cbgraph.com/
Price                  : 7-day free trial then $17 per month
Ranking             : 75/100

CBGraph. A ClickBank Promote Product Overview
---
ClickBank is a source of digital products for sale and you can also become an affiliate and sell their products on commission.
The products ClickBank offer are not all their own. Many of them are produced by third parties and marketed through ClickBank.
CBGraph appears to be a product owned and marketed by ClickBank itself.
There are so many possible products to be sold through ClickBank that choosing a good one, one that is easy to promote and increasing in popularity is quite a challenge.
CBGraph makes this job much easier.
There are various sections or tools.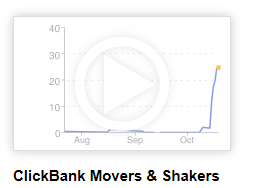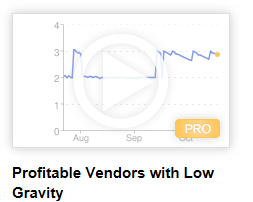 "Movers and shakers" shows you what is "hot" at the moment.
The "Low Gravity" is driven by an algorithm to help you pick good products with low competition from other affiliates.
Please note: that only some of these are offered in the free trial. You will have to pay the "Pro" subscription to get the really good analysis.
The Good in This Promote Product, CBGraph
---
There is a Free trial which always gives us a good idea of how useful the program is.
$17 is not the earth, it is a low amount if CBGraph can deliver what is promised.
It is a genuine product.
There is a 60-day money back guarantee, as with all ClickBank products.
A wide range of products to choose from.
Really useful information in chart and graph form.
The Bad in This Promote Product, CBGraph
---
Probably best used in the "campaign" format.
Suited to PPC (Pay per click" advertising. This can be expensive if you make a mistake.
Some of the products marketed in ClickBank are really not worth buying and there may be high sales and high "money back" claims. Care is advised. Do your research.
Experience in the marketing skills is really needed. Maybe not for a beginner with limited pockets.
Experience needed in "reading" charts and graphs and analysing what the numbers mean and how best to use the information.
You will need to check the graphs of the products you are marketing. Things change quite quickly. This is not a plugin and leave method.
There does not appear to be any specific training. There is none declared on the promotion pages.
Who is This Promote Product, CBGraph For:
---
This ClickBank product is not for beginners.
It is for someone with some experience in marketing on the internet, someone with a knowledge of what ClickBank is and how it works.
For someone good at interpreting graphs and charts and applying that knowledge, this could be highly useful.
If you are interested in selling CBGraph itself, they have a good affiliate commission. Want to know how to do that and how to market other products online without having to carry stock?
I could find several other similar products on the market but the reviews are a bit out of date, always worrying.
Tools and Training in This Promote Product, CBGraph
---
Before doing anything at all. Have a look at this link below:

and here is an example of the analysis that can be done by CBGraph to help you promote individual products:

This is a typical analysis of a product you can promote through ClickBank. It is a good example of the kind of information this product can supply you.
The commission rates and company history and the "Gravity index" are shown.
I am not going to go into detail about this index. If you follow the links on the home page there is an explanation of how to use it. "212.78" is a good gravity value.
(Remember that this is for the day I wrote this review. The values may well have changed when you check this out.)
Also, this is not a recommended product; it is just an example of one ClickBank product that has been analysed for promotion.
There are pages on the website showing you how to analyse the data.
This is short YouTube video show.
Support With This Promote Product, CBGraph
---
There is no indication, without actually joining up and subscribing to see what the support is like, or if there is any at all. This gives me a slight feeling of unease.
I would like to have seen more information on training and support in the initial landing page.
Promote Product, CBGraph – Pricing, and Upsells
---
CBGraph costs $17 per month and this seems to be genuine.
I could find no indication of upsells but the lack of upfront information is generally a bad sign.
There may be hidden upsells later.
Promote Product (CBgraph) Balance, Pros and Cons
---
Pro's
There is a sense of needing some analysis with ClickBank products because the value of them varies greatly.
Trying to find which products are on the way up and which are on the way down is not easy.
Personally, I like the analysis form and if I was intending to market some of ClickBank's products I would definitely give this program a go. (I have enough work in other marketplaces at the moment.)
This would possibly help to highlight scams and it does help to narrow down the field for your own special niche. There are so many products to choose from.
Cons
There is not a lot of information upfront. The 6 pictorials are really the only information. (4 shown here.)
There are a few short articles which are not really training.
It is definitely not for beginners.
Some knowledge of graphs charts and internet marketing is needed before you start.
They do not explain how they derive their "Gravity" index.
There is a money back guarantee, but ClickBanks reputation for delivering is not always good. You will get your money but it can take time.
Is This Promote Product a Scam or Not?
---
It is not a scam but I do wonder how accurate and effective it can be. Without knowing more about how they derive their figures and how they update them, it is a little worrying.
This is a program that I would try for a couple of months and then quickly cancel if it was not effective. Remember there is a 60-day Money back guarantee.
They keep the methods they use to calculate the figures a secret. They also do not reveal how often they are updated. This makes it difficult to know how much accuracy there is behind these charts and graphs.
Verdict: Promote Product, CBGraph – Recommended or Not
---
I would say this a program for someone with experience to have a go at. There are similar alternatives and sometimes it is a matter of "suck it and see," to find the best one.
Product Name  : CBGraph
Website             : http://www.cbgraph.com/
Price                  : 7-day free trial then $17 per month
Ranking             : 75/100
There are other ways of learning affiliate marketing and how to make money on the internet.
I personally trained with Wealthy Affiliate and with their genuine free trial, I learned so much. Click The Guide Below to get more information.