Wealthy Affiliate Premium Membership Small Pricing Change
---
News Update
---
From 13th September 2016, Wealthy Affiliate premium membership will have a small price change.  
Wealthy Affiliate has taken years thinking about increasing the price. Now the time has come, a small price increase, bigger commissions and yet, maintaining and improving the excellent service.
Over the past 11 years WA have supported people, from all walks of life, individuals and businesses who have wanted to create, grow and manage their businesses online. There is an absolute wealth of support and training to help you achieve your goals.
The prices have remained static for many years and a policy change in WA has meant that to separate themselves from the scammers and frauds, they need to adjust their prices.
Although the levels of training and support have grown astronomically over the years, the prices have remained static. There are many new large developments in the pipeline for the next year.
Business Ethos
---
The business has been firmly placed in the "Internet Marketing" area. The world is changing rapidly and so is online business and WA wants to be perceived in the services, community and technology world.

WA want to associate with a service industry which offers online business training and support at a professional level. WA believes that this service can easily be valued at many times the new cost and so still presents a fantastic value for money. The plan is to improve on the value enormously over the future.
Pricing
---
Only the monthly prices have changed, from $47 to $49, the annual payments remain unaltered.
The annual Pricing has remained around $359 for over 10 years and continues at this level.
Note that if you go premium before 13th September 2016, you will get it at the old price ($47).
The FREE introductory offer still stands to help you get started.
The affiliates rolling commission has also gone up by $1 to $23.50
Background
---
Wealthy Affiliate business owners Kyle and Carson.
In the beginning WA offered a few special Keyword Lists. Now the service ranges from courses on how to build websites,
How to choose your niches
How to develop affiliate sites
How to get traffic (potential customers) to your site and so create revenue for you.
Community support
Web hosting
WA keyword tool and Jaaxy keyword tool for entrepreneurial use, now they are offering 30 keywords free to try.
More and more
Of course the community continues to grow and the experience members share with you continues to grow.
The support you can get when you hit stumbling blocks is mind boggling and people do share their tricks and tips.
Whoever You Are
---
No matter what level of service you need from a total "greenhorn" starter to an existing professional company looking to expand, there is support and encouragement to be had in WA. Whether you are a local florist or an international e-commerce site, WA can help you to grow.
You can start from scratch or fill in the gaps in your knowledge to improve your own business.
Upsells And Other Costs
---
None.
Hidden Costs
---
None.
Genuine Free Trial Including 1 Course With 10 lessons And Online Support?
---
Of course. They do not even take your credit card details.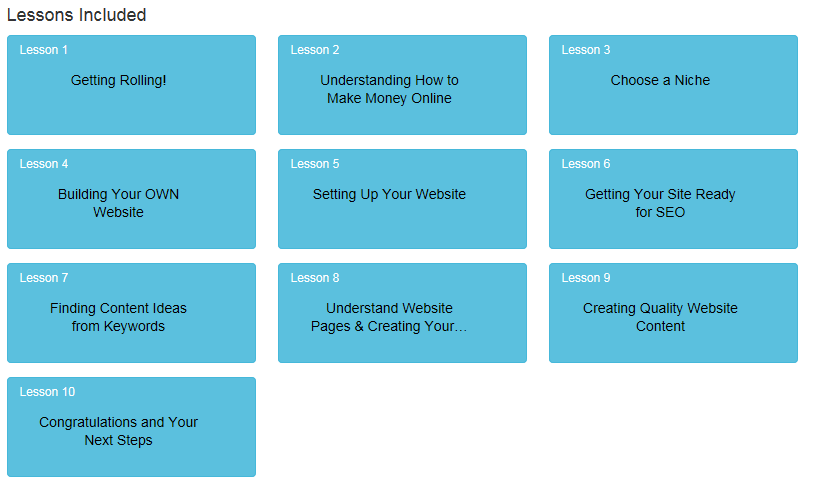 I Have Not Got A Niche Or Product To Sell
---
Help is at hand with the courses, seminars and experienced members.
I Have Tried It Before And Got Stuck
---
You are not alone and others can and will offer advice and plans to help you.
What Is The Catch?
---
That is the problem; there is no catch. You can learn all aspects of online business building and work at your own pace. Sometimes an offer of this kind can be difficult to believe.
You can try for FREE and then jump in and commit yourself to a new career. I am sure that you will find it refreshing and rewarding.
I Can Only Work Part-Time
---
No problem, your business might grow a little slower, but accept the help, study the courses, watch the videos, contact the members of the community and it can work for you.
Is Any Other Business Offering A Cheaper Service?
---
No. To the best of my knowledge, there is no other service offering the wealth of training and experience for anything less than 1,000s of $$ and none offer the community support that is in WA.
Can I Get Rich Quickly?
---
Highly unlikely. A genuine business takes time to grow, unless you have a shed-load of money to put into marketing. Even then ….
Most offers of schemes to make you rich overnight are making the scheme owners rich very quickly, at your expense.
What Is Your Advice Then?
---
Have a look. Dip your toes in the water.
Take a free trial and see if it suits you.
Here Is The Link If You Are Feeling Right
---
Whatever you decide, good luck and I sincerely hope you are successful.
WA is a modern approach to business and it appeals to many people. It is not for everyone. For example if you are not willing to do some work and study, try something else. If you are prepared to apply yourself and take the advice and support given? 

Read more: Wealthy Affiliate University Review 2016