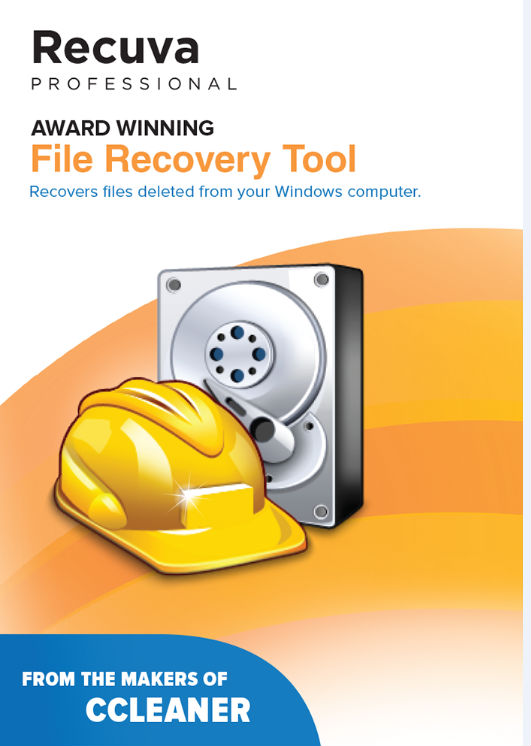 ---
Data Recovery is a big problem many businesses fear. To get free data recovery software, read this review of Recuva. Hard drive data recovery can appear daunting but read on and see how easy it is to recover your data, or most of it using Recuva, free data recovery software. Free software often has drawbacks, not Recuva.
Files can be found after deleting as long as they have not been overwritten, so time since deletion is a factor. Generally, files are not actually deleted,
Name:               Recuva
Website:           https://www.ccleaner.com/
Price:                Free, Professional version and Business version
Owners:           Directors: Louise Kinane / Paul Yung / Jamie Cowan
Overall Rank:  95/100

How Does Recuva Recover Data?
---
Recuva uses the MFT, the Master File Table for data recovery. When you delete a file, Windows simply marks the entry "deleted." It does not overwrite the file or data.
Data recovery software like Recuva can simply find all files marked as "deleted,2 and change the mark.
Recuva can see the information about the "deleted" file;
the date it was deleted,

how big it is and

where it is stored on the hard drive.
Why Can't I Recover all Files and Data?
---
As time goes by and windows need to store more files it will overwrite the "spaces", which will eventually include parts of the "deleted" files.
This means that if you want to recover data, you should do it as quickly as possible. This is also the reason why sometimes only part of the data can be recovered. Part of the data has been overwritten.
Who is the Free Data Recovery Software, Recuva, for?
---
With Recuva, there is little difference between the free and the pro versions of the software. The Pro versions offer a degree of automation so that the user can set the parameters a let Recover do its work in the background. It will update automatically and can recover accidentally deleted files.
Most people are happy to press the "check for updates" button periodically, so the free software is quite adequate.
If you are producing large quantities of files daily and sometimes an important file gets deleted, then the pro version could be suitable for you.
Recuva can recover data in Windows XP,
W7,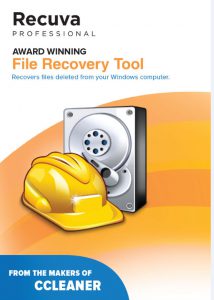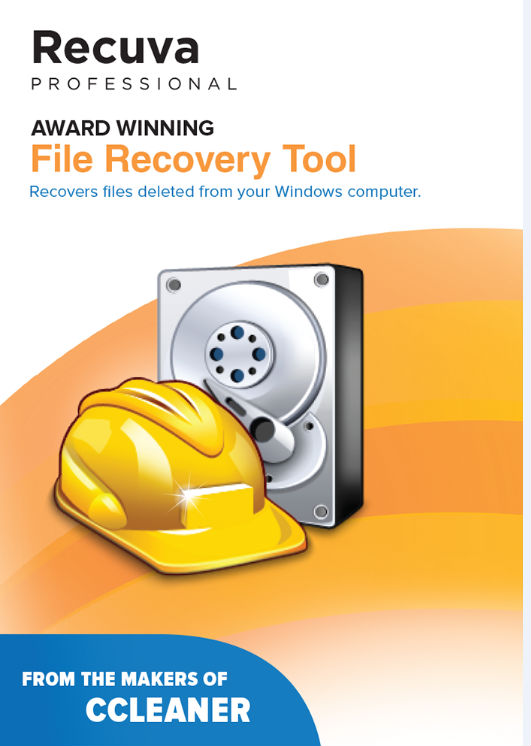 W8,
W8.1,
W10.
Windows 2003 and 2008 servers.
32 and 64 bit editions are supported.
It is possible to download a "portable" version to install on a UDSB memory stick. This removes the problem of overwriting a file you are attempting to recover.
The portable version downloads as a zip file that needs unpacking. Remember to unpack it on the drive you downloaded it to.
Data on external drives and USB flash drives can usually be recovered.
Free Data Recovery Software, Tools and Training.
---
You go work through the Recuva Wizard menu and it will guide you through the stages and choices to recover your files.
Set up a new folder to recover the files to. Not a good idea to recover to a folder you already have in case you accidently overwrite something.
So, for the first time you use it, use the Wizard to guide you through. As you become more adept, you can go straight into the programme and make your choices.
You can select from specific file types to recover
Pictures

Music

Documents

Video

Compressed files

Emails

Other
You can select the area you want to search for a file and choose
any hard drive,

a media card,

A pen drive

Almost any media connected through a USB socket

the recycle bin

My documents etc
You can also just click on cancel in the Recuva wizard and search the whole drive for the file(s) you want.
On this website, click on "Support" and then "Documentation" and you will see information for all the Piriform software programmes, including Recuva.
Deep Scan for Data Recovery
---
The normal scan checks the MFT and sometimes the file still exists but is no longer named in the MFT. If this happens, you can do a deep scan, this takes longer but data can be found if
it is 1 of the following types:
Graphics

Microsoft Office

OpenOffice

Audio

Video

Archive files

PDF,RTF,VXD, URL
The data or file is not fragmented.
If there is a file you have deleted and a normal scan does not show it up, you can run a deep scan.
The deep scan goes through the hard drive memory, block by block, that is why it takes longer.
Run Defraggler first then do a deep scan.
The deep scan, if it finds a file, will allocate a name to the file which you might not recognise, it will give the file type and that is about all. You can see the recovered files in the "list" files.
Recovery of Emails using Recuva.
---
Recuva software can recover files from:
Mozilla Thunderbird
Windows Live Mail
Microsoft Outlook Express
Free Version of Data Recovery Software – Recuva Versus Professional – Bundle Deal
---
*Note: CCleaner Professional Plus is the 4-in1 tool and contains: CCleaner, Defraggler, Speccy and Recuva (Professional Editions).If you would like to see all the advantages of running the Professional Plus version of CCleaner, check below this link for the Bundle Deal:

Free Version Recuva
Free version Recuva does all the things I have described above.
Updating is done by you manually.

No Support
Recuva Professional
Does all the things I have described above.
Recover accidentally deleted files and images
Automatically updates to the latest version

Support

Buy Recuva Professional today!
Recuva Business version
Automatic Updates

Premium support

Buy Recuva for your Business today!
Recuva Data recovery software – Video Walk You Through
---
My Final View of Data Recovery Software – Recuva
---
This is a professional, fast piece of software which beginners and advanced users can make use of.
The Recuva together with Piriforms other business software:
There are no Ads, no Spyware and no upsells.
There may be specific things it could be improved with but on the whole it is a really good programme that I have no doubts about at all.
It has found some "lost" files for me several times. For the majority of people, it is genuinely free. There is no limit to the number of times or the length of time you may use it.
Piriform is a reputable, really professional company that produces several tools for keeping your pc going smoothly and solving problems.
It is not a replacement for proper backups. Remember it can only recover date that is still on the drive.
I hope this review has been of some help and if I have missed anything important or relevant, please feel free to contact me and I will reply and possibly modify the review to include your suggestions.
Name:               Recuva
Website:           https://www.ccleaner.com/
Price:                Free, Professional version and Business version
Owners:           Directors: Louise Kinane / Paul Yung / Jamie Cowan
Overall Rank:  95/100
Verdict:   Legit and superb.
Please leave any comments or helpful suggestions. We welcome feedback.