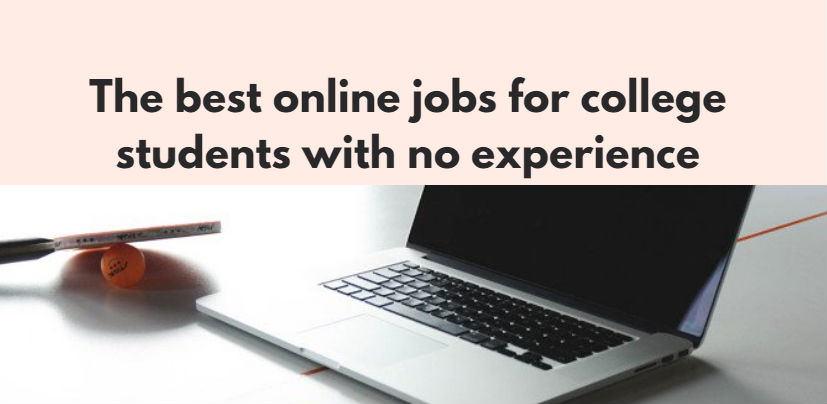 The Best Online Jobs for College Students With No Experience
---
Here we share with you the best online jobs for college students with little or no experience. Nowadays, many college students, when they have done their schoolwork, use their weekends, school holidays and spare time to work hard for some extra money.
This is often to cover their daily consumption and so is quite necessary. Even though some students may not need the money, they still feel it is a good idea in order to gain some work experience. Sometimes I think that is good idea for students to apply in practice, what they have learnt.

It is very good for students to challenge themselves by organising their time to include study, work and independence skills. They must be flexible, reliable and committed. Life is not all about money, there are other skills needed for survival and for building a strong foundation for their future.
The Best Online Jobs for College Students
---
There are plenty of online jobs you can do from home; these are the best ways for students to save a lot of their time instead of running around looking for work. You can easily waste traveling time from home to work and the transport is not always cheap. Time is money, don't you agree?
Students can sometimes use their current study knowledge and apply it in practice. This can be a key way of revising what you have learnt and give you something to put on your CV showing work experience. The extra money can help often assist students to fund their education fees and, perhaps, fund further education development expenses.
Jobs for College Students With No Experience
---

Students, in general, do not have much work experience. Before starting online jobs, you should be aware of online scams and quick money income schemes. There are lots of junk websites which offer you brilliant opportunities and fast money.
They are usually setting out to draw you in their scams and fleece you from your hard earned (or borrowed) money. Becoming aware of online scam is a part of the process you have to face. Identifying them is not always easy.
If a Website / Pop-up / Email / SMS offers you a guaranteed way to make lots of money fast, it is a scam. If these schemes make anyone rich, it is the organisers. If the schemes were so good, they would not be selling them to you. Turn your attention to all the legitimate online jobs you can apply for without paying any application fee, or any advanced investment.
There is one way to check quite quickly if a company or scheme is bad, Google the name of the company with the word "scam".

Tips Online Jobs for College Students
---
Actually I know of some college students who have succeeded in online jobs and are making good money online.
If you do not take the first step, your journey cannot begin. You will never get the chance to understand how things work for you and how you can survive on the internet. Those skills can be learned by practicing them. If you still do not have any ideas about how to get started and need to learn some online methods for making money, then there is a way you can do it. I said before I know college student who are making money online, and they got started with Wealthy Affiliate.
This is the first step leading you in the right direction. You will struggle less this way. One thing you need to bear in mind is that nothing comes easily. You will need to put in a lot of hard work to make money online.
If you want to find an easy way to make quick money online then this is not the right place for you. If you want to steadily build a lasting, sustainable income, then this could be for you.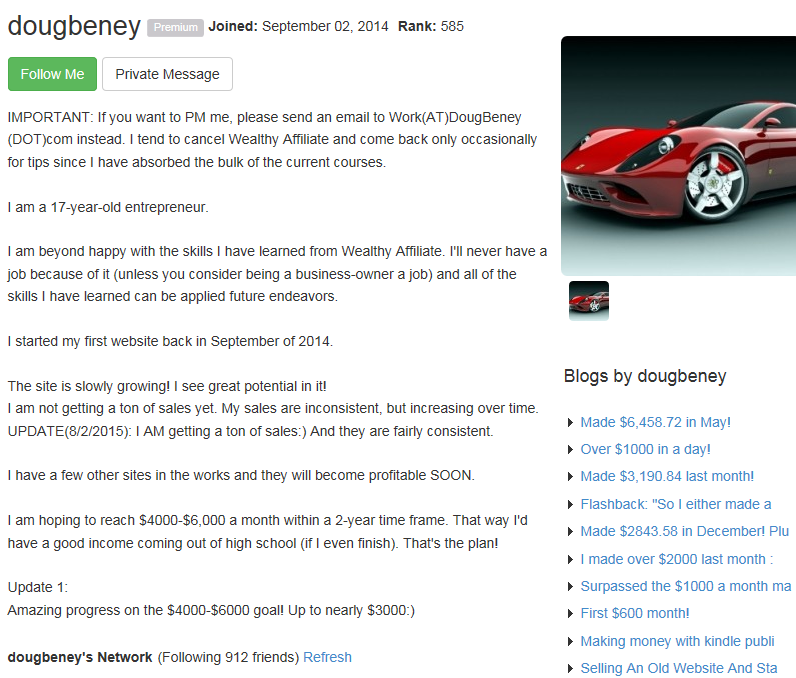 College Students With No Experience
---
The beauty about online jobs is that you can easily find companies who do not require work experience. I personally think that internet jobs will change the way we work all over the world. In the future 80% of people will work on the internet.
So, even if you dislike working on the internet, you still need to know how to use it and how things are done. Internet technology develops very fast and changes quicker than you can imagine.
#1 Online Tutor
---
What subjects are you are good at? This will give you an advantage by helping younger students by tutoring via the internet and so making money online. For example, if you are good at languages you can teach young students or foreign students. You could be a song tutor, dog training tutor etc. Actually I think anything you have expertise in can be taught online and generate an income online. The opportunities are only limited by your imagination.
http://www.tutor.com

http://www.tutorvista.com

http://www.e-tutor.com

https://www.tutorcare.com
#2 Online Coach
---
Use your natural talents or something you are an expert in. For example: if you can repair TVs, laptops, create artistic cake decoration, design, decoration, swimming, dancing, writing and nearly anything you can think of. You can consider becoming an online coach.