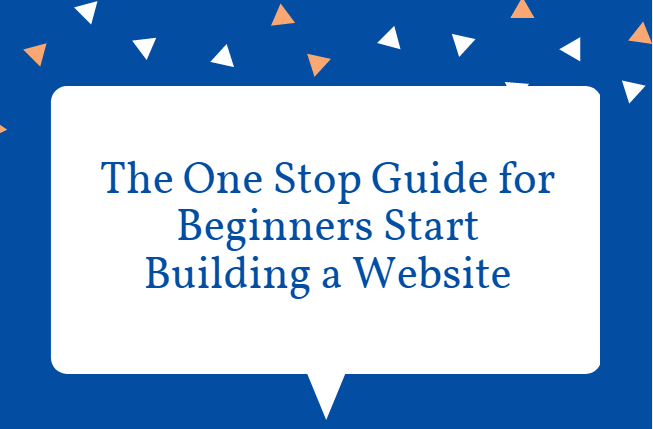 The One Stop Guide for Beginners Start Building a Website
---
6 Steps to Creating Your Own Online Business
---
Step 1
Choose Your Niche
---
Choose your own niche. Another way to say this is to choose your own interest. Only you understand what interest you enjoy, what you are good at or knowledgeable on.. This is very important to you because it will affect your long term ability to build your business. If you like it or are interested in it and good at it, then you will like to do it all the time and enjoy it. It will lead you to success.
Step 2
Choose a Domain Name
---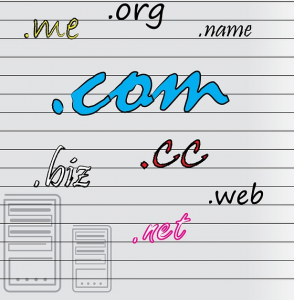 A domain name is the name of your website. Think carefully about the name of your site before you register it. Short and easy to remember is the best way, but if you choose something that is very relevant to your niche that is even better. Bear in mind once you have registered your domain name, you cannot change it. You will normally pay for 2 years for your website name in advance. It is possible to transfer the content of your website to another, but it is extremely inadvisable and will give you lots of problems.
Get to know how to use the keyword tool to find the "best" domain. Go straight to this link to find out more about this essential tool.
Note:  When you sign up for FREE membership. You will also get 10 FREE tutorials, 2 FREE WordPress websites to help you get started and creating your new site. If you get your domain name ideas ready first, this 10 FREE tutorials will teach you step-by-step to registration of your domain name.
You can also choose a paid domain name and own your domain name. Generally you need to pay for the domain name very year, 2 years or more. If you pay for 2 years or more, you will get a discount. Normally the price is about $13-$20 per year, but you still can get some very cheap and some very expensive names. It all depends on the name and what on the end of the name – the suffix. Example: .com, .co, .net, .org, .me and lots more.
Step 3
Hosting Your Domain
---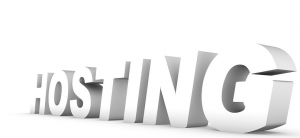 Actually at this point I need to explain to you about hosting. Every one, when they choose a domain name needs to find a hosting company to host their domain. That means you need to give your domain (your shop) an address or you can say that it is your online shop location. So that people who go to looking for it can find it. That address is available so that anyone can search in Google or Yahoo and can find out what your website is offering.
Here is the top hosting link reference for you. Choose the hosting company like you would choose your shop address. That is a very important step for a business to be a success. Good hosting behind you will save you a lot of headaches and you can focus more on developing your own business.
If you have a premium membership, then hosting is FREE. You can start free Membership.
The Powerful Hosting Service Includes: Premium Member Only
---
-WordPress optimized servers
-The most secure hosting anywhere
-Website auto login
-Site Health analysing
-Email & forwards
-Daily backups
-Full redundancy
-Fully managed
-24/7/365 website monitoring
Step 4
Start Building Your Website
---
For Testing, You Can Register As a Free Member Of The Wealthy Affiliate. Free Members Can Get:
-2 free WordPress websites and hosting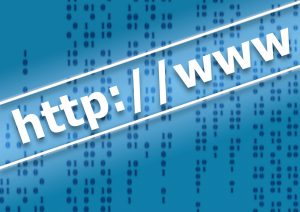 -7 day one-to-one coaching
-7 day live help
-Free website hosting
-Free WebsiteSSL (https) 
-Website backup
-10 Beginner Tutorial lessons
-Video walk-throughs
-30 keyword searches
-Affiliate program
-Earn while you learn
First, I Need To Mention The Premium Membership Price:
First month is (offer) $19/month,

Starting from the second month you need to pay $47/month.

If you pay for a year up front, it is $359/year.
---
-Unlimited live help
-Private messaging
-25 free domain websites hosting and 25 own domain websites hosting
-Website security package
-Website backup
-7 Phases courses
-Personal affiliate blog
-Live video classes
-Video walk-throughs
–Unlimited keyword searches
-12 training classrooms
-2xhigher Pay-out affiliate program
-Earn while you learn
-Unlimited 1-on-1 coaching
-Free WebsiteSSL (https)
-Private access to owners24/7/365 website support
-Website feedback platform
-Website comment platform
-Help your website analysis tool
Step 5
Attract Visitors
---
Build your website and fill your website with abundant content. This is the time to share your hard work with visitors to your website. Without people you have no business. This is the critical stage; your goal is to make money with your website. Within wealthy affiliate you are going to learn all the current traffic techniques and how you can get visitors to your website.
Step 6
Earn Revenue
---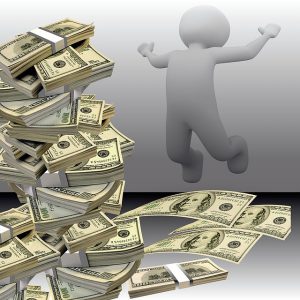 Once you have visitors, you can promote products and services through special programs called "affiliate programs" on your website. As an affiliate marketer you will have a lot of chances to promote millions of products which you want to promote and also to create your own products, inventory and shipping.
From this point you will understand how all the process works, how to build your website and how to get traffic to your website. When you have relevant visitors to your website, you can start making money. Get started building your own business online. It is FREE for you to get your business started. Start now.