How to Find Social Media Jobs: Your Guide to Navigating the Job Market
The world of social media has not only transformed the way we connect and communicate but has also opened up a multitude of job opportunities. If you have a passion for social media and are looking to find social media jobs, this guide will provide you with valuable insights on navigating the job market and securing a role in this dynamic field.
The Growing Demand for Social Media Professionals
Social media platforms have become essential for businesses and individuals alike to reach and engage with their target audiences. As a result, the demand for skilled social media professionals has seen significant growth. Here are some of the most sought-after social media job roles: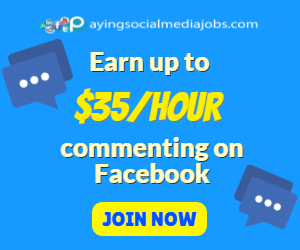 1. Social Media Manager:
Responsibilities: Managing social media accounts, creating content, scheduling posts, and analysing performance.
Skills: Content creation, analytics, and social media platform expertise.
2. Content Creator:
Responsibilities: Producing visual and written content for social media.
Skills: Creativity, graphic design, and copywriting.
3. Social Media Advertising Specialist:
Responsibilities: Managing paid advertising campaigns on social media platforms.
Skills: Paid advertising knowledge and campaign optimization.
4. Influencer Marketing Manager:
Responsibilities: Connecting brands with social media influencers for sponsored campaigns.
Skills: Relationship-building and influencer identification.
5. Community Manager:
Responsibilities: Overseeing online communities, moderating discussions, and engaging with the audience.
Skills: Communication and community engagement.
6. Social Media Analyst:
Responsibilities: Gathering data and providing insights to improve social media strategies.
Skills: Data analysis and reporting.
How to Find Social Media Jobs
Finding social media jobs can be an exciting journey if you know where to look. Here's a step-by-step guide to help you kick-start your search:
Build a Strong Online Presence: Create a professional online presence on platforms like LinkedIn to showcase your expertise in social media. Share your work and accomplishments.
Networking: Connect with professionals in the social media industry on social networks, attend relevant events, and engage in discussions within the online marketing community.
Job Boards: Check popular job boards such as Indeed, Glassdoor, LinkedIn Jobs, and specialized marketing job boards for social media job listings.
Company Websites: Visit the websites of companies or agencies you're interested in working for. They often have career sections with job listings.
Recruitment Agencies: Reach out to recruitment agencies that specialize in marketing and digital roles.
Remote Work Platforms: If you're interested in remote work, visit job platforms like Remote.co, We Work Remotely, and FlexJobs for remote social media positions.
**Social Media: Promote your job search on your social media profiles, as you might come across job opportunities through your network.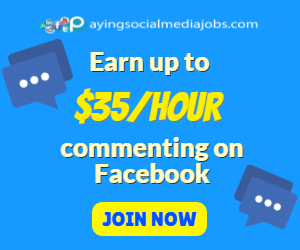 Tailoring Your Resume and Cover Letter
When applying for social media jobs, tailor your resume and cover letter to highlight your relevant skills and experience. Emphasize your ability to drive engagement, create compelling content, and analyse data to optimize strategies.
Preparing for Interviews
Be prepared to discuss your social media experience, showcase your portfolio, and demonstrate your knowledge of various social media platforms during interviews. Prepare to answer questions about successful campaigns you've managed, tools you use, and how you stay updated with industry trends.
Conclusion
The field of social media offers a world of opportunity for professionals with a passion for digital marketing and communication. By following this guide, you can effectively navigate the job market, find social media jobs that align with your skills and interests, and kick-start a rewarding career in this dynamic and ever-evolving field.
In conclusion, finding social media jobs is an achievable goal with the right strategy and an understanding of the diverse roles and skills required in the industry.