How to Find Social Media Jobs: Your Comprehensive Guide to Landing Your Dream Role
The world of social media has evolved into a powerful industry, creating a wide array of job opportunities for those who are passionate about digital communication. If you're looking to find social media jobs, this comprehensive guide will help you navigate the job market and land your dream role in this dynamic field.
The Ever-Growing Demand for Social Media Professionals
With the increasing importance of social media in both personal and professional contexts, there's a rising demand for skilled social media professionals. These experts play a crucial role in managing and enhancing an organization's online presence. Here are some of the most sought-after social media job roles: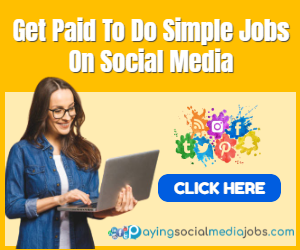 1. Social Media Manager:
Responsibilities: Managing social media accounts, creating and scheduling content, analysing performance, and engaging with the audience.
Skills: Content creation, data analytics, and platform expertise.
2. Content Creator:
Responsibilities: Producing engaging visual and written content for social media platforms.
Skills: Creativity, graphic design, and strong copywriting abilities.
3. Social Media Advertising Specialist:
Responsibilities: Managing and optimizing paid advertising campaigns on social media platforms.
Skills: Paid advertising knowledge, targeting, and campaign analysis.
4. Influencer Marketing Manager:
Responsibilities: Collaborating with social media influencers to create sponsored content and promote brands.
Skills: Influencer identification and relationship-building.
5. Community Manager:
Responsibilities: Overseeing online communities, moderating discussions, and fostering engagement with the audience.
Skills: Effective communication and community management.
6. Social Media Analyst:
Responsibilities: Collecting and analyzing data to provide insights that improve social media strategies.
Skills: Data analysis, reporting, and trend identification.
Your Guide to Finding Social Media Jobs
Discovering social media job opportunities requires a strategic approach. Follow these steps to kick-start your search:
Build an Online Presence: Create and optimize your professional online presence on platforms like LinkedIn. Showcase your expertise in social media and connect with industry professionals.
Networking: Join social media marketing groups, attend industry events, and actively engage in conversations within the digital marketing community.
Freelance Platforms: Explore freelance websites such as Upwork, Freelancer, and Fiverr, where you can find freelance social media projects and job postings.
Job Boards: Utilize well-known job boards like LinkedIn Jobs, Indeed, Glassdoor, and specialized marketing job boards to find social media job listings.
Company Websites: Visit the websites of companies or marketing agencies you're interested in working for. Check their career sections for job openings.
Recruitment Agencies: Connect with recruitment agencies specializing in marketing and digital roles.
Remote Work Platforms: If you prefer remote work, browse remote job platforms like Remote.co, We Work Remotely, and FlexJobs for remote social media positions.
Social Media Networks: Leverage your personal and professional social media profiles to promote your job search. Often, opportunities arise through your network connections.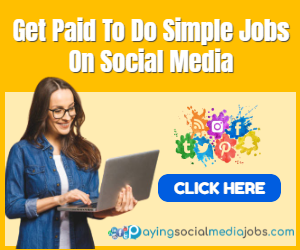 Tailoring Your Resume and Cover Letter
When applying for social media jobs, customize your resume and cover letter to emphasize your relevant skills and experiences. Highlight your ability to create engaging content, analyse data, and optimize social media strategies.
Preparing for Interviews
Be prepared for interviews by showcasing your knowledge of social media platforms, presenting a portfolio of your work, and discussing successful campaigns you've managed. Additionally, stay informed about industry trends and the latest tools used in social media marketing.
Conclusion
The world of social media offers a plethora of career opportunities for individuals who are passionate about digital communication and marketing. By following this comprehensive guide, you can navigate the job market effectively, discover social media job roles that align with your skills and interests, and embark on a fulfilling career in this vibrant and ever-evolving field.
In conclusion, finding social media jobs is an attainable goal with the right strategy, dedication, and understanding of the diverse roles and skills required in the dynamic world of social media.