What is Real Money
---
Fantastic how scared people can become of real money. What is the secret to happiness with real money? How can real money be good and not evil? Is real money dirty? Is money the root of all evil? How can we get around the feelings which block us from real money? Do we really need money? Feel good about real money.
Amazing Feelings about Real Money
---
It is amazing how we dislike making money.
Money is the root of all evil.
We know money is dirty.
Money is dirty.
Wanting money is immoral.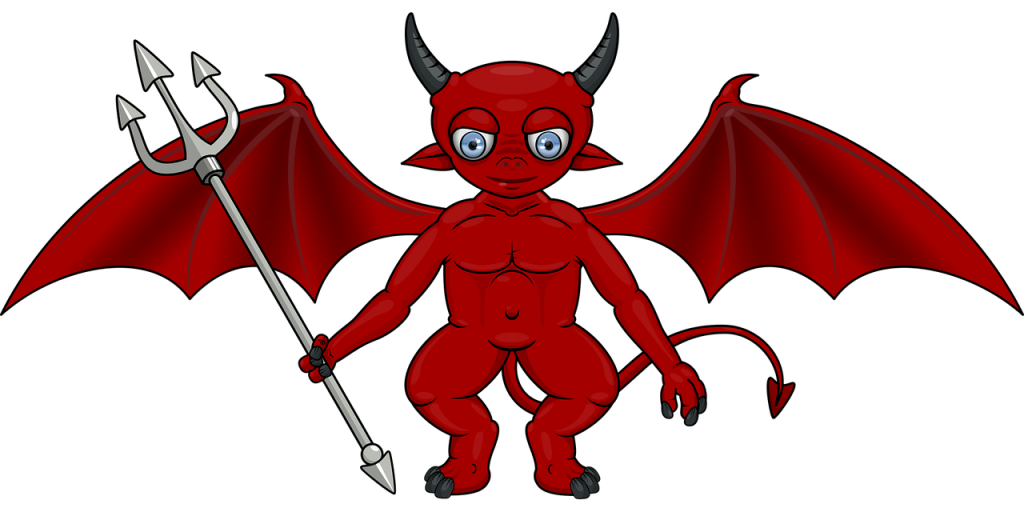 Where did this Evil Thing, "Money," Come From?
---
Before money, people swapped or bartered things: 
a duck for a bushel of corn.

A spade for a pair of woven baskets.

2 carrots and a 6 eggs for a lesson in how to read.

2 pints of milk for an afternoon helping milk the cows.
We happily swapped something we had for something we needed, even when the swap included something less physical, like time or a lesson.
We paid for what we had in our own goods or time.
This limited us to the things we produced or could offer personally to be able to "buy" things.
We needed to find something which we could value to be able to have an interim barter.
E.G. everyone knows shell are good so we swap our half a pig for 20 shells.
We can use 5 shells for buying beans and save 15 for later.
Real Cows, Real Shells, and I.O.U.s
---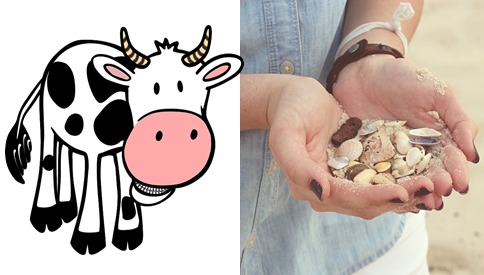 Of course sometimes in more modern societies, we are decided swapping beans for cows was not easy if you have no-where to put the cows. Writing an I.O.U. became another means.
"I owe you 10 cows." Is easier to store than 10 large hungry cows.
Of course, there was a time before paper: scratching in a clay tablet or using fragments of metal like copper, silver or gold.
Many different things have been used as currency over the centuries: gold, weapons, food,
Coins were used since melting, squashing and stamping a piece of semisoft metal gave some sense of value to the transactions.
The Problem With Gold and Coins for Money
---
Imagine you are a rich merchant sending 3 ships to sail to the other side of the world to buy spices or silk or antiquities. You calculate how many coins your fleet will need including their need to buy food and ship repairs. You calculate that you need 35 tons of coins. Oops! That is another shipload of coins. What happens if your ship, loaded with coins, sinks?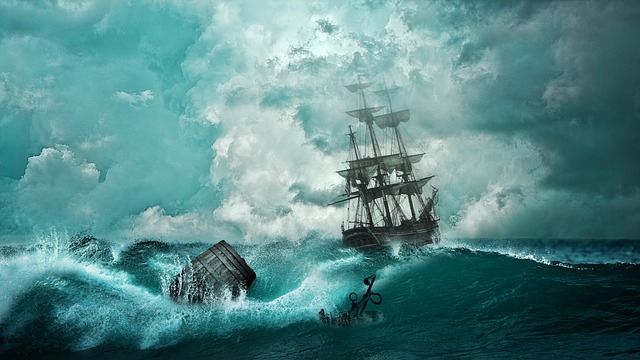 The Chinese appear to have come up with the idea of paper money. Paper money is a kind of IOU. IOUs need to be trusted so in the beginning, it was banks and governments that issued them.
Here we are back with the concept of bartering. Goods for I.O.U.s, and I.O.U.s for goods.
It is certainly easier than transporting weapons, cows or barrels of corn.

What is Money Really?
---
A form of convenient bartering.

An agreed value of intermediate bartering.

A way to exchange goods internationally.

A way to exchange goods or services without having to transport and store large quantities of gold, cows, weapons etc.
Money is an important part of our lives and difficult to avoid, so why do we beat ourselves up over it?
The Secrets of Money
---
Here is my personal opinion of where we go wrong:
We are told that money is evil, money is dirty and wanting money is evil.
So we end up avoiding really thinking about the money and really accepting it as an integral part of our lives.
How many people believe food and clothing are evil?
The end result is we do not focus on money and pro-actively controlling it. We choose what food to eat and decide ourselves what clothes to wear, why do we avoid paying attention to money?
I believe that is at the root of why we have developed societies which are debt driven. We function with debt but do not control it because we ignore it. ~We do not like to accept that debt is real because it involves money.
Remember "money is evil" and yet we cannot function without it?
It creates a dilemma in our brains that is emotionally challenging.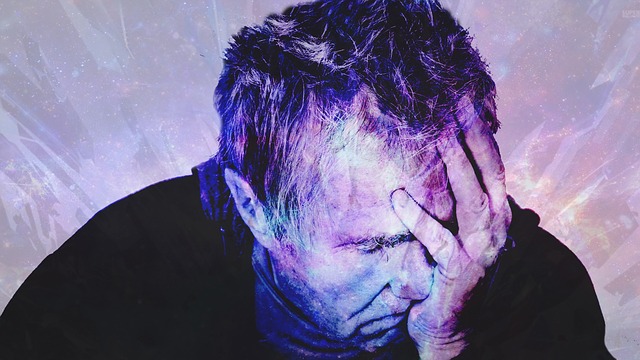 What Can We Do to Change the Way We Think About Money?
---
Now we come to the kernel: do you really want money? Or do you really want what money can buy?
Money has become virtual in many ways. It has become numbers on a screen and raw cash is slowly dying. It is becoming slowly more difficult to pay attention to money when the most transaction is done in the electronic/automatic forms.
You can see 3 cows. Can you see what $3000 dollars looks like in your bank?
Here is a real question for you: Look at this $450,000. What is it? some black figures on a screen or something you could buy a house with?
.
Pay Attention to Your Money
---
It may appear to be some black shapes on a screen or piece of paper but it has a value to you and other people.
When we have to get up in the morning to go to work or be somewhere important, we calculate what time we have to get up to allow time for breakfast etc. and set the alarm accordingly.
What people often fail to realize is that money is the same.
Pay attention to it.

Organise it.

Control it.
In this way, money will do what you want.
If you plan on having steak, potatoes, and carrots for dinner, you have to check if you have the ingredients and if not, plan when you will buy them.
Pay attention to it.

Organise it.

Control it.

Is Making Money Worth the Time and Effort?
---
I will actually leave the final decision to you.
There are some strong feelings about money and the making of it and yet it is built into the fabric of our society and something we cannot easily do without.
I will leave you with a couple of thoughts:
Are your feelings about making money yours or did you get them from somebody else?
Have you ever seen money itself kill anyone?
Is earning an honest living really evil?
Or could it just be that society has missed the one major misunderstanding about money that confuses us all?
It is not the making of money that is evil.

Money is not the root of all evil.

It is about how we use it.

It is about what we do with it.
Would you be happy making a lot of money and then giving it away to charity or a good cause or helping impoverished orphans into a school and an education?
Then there is the harm. The tool of money can be used for many things and many of them are good, it all depends on you.
Ways to Make Real Money
---
There are many ways to make money. Some are legal and some are not so legal.
There are ways to spend money and our opinions may differ about which ones are good or bad.
Wealth is possibly not spread out amongst people in the world and to me, the ways we make money and what we do with it are really an expression of who we are as people.
The modern way to make money is on the internet because that is the choice that many people are making today.

Caveat:
I understand that there are some cultural and religious views that do not fit in with what I have written. I respect that and I respect their views, as, I am sure, they will respect mine.