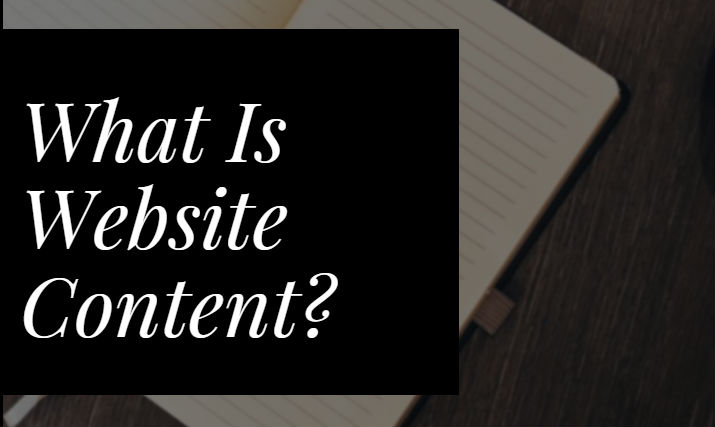 What Is Website Content?
---
Website Content
Website content is the images, sounds, animations, text, data and videos on the website pages.
From Wikipedia: In Information Architecture for the World Wide Web, Lou Rosenfeld and Peter Morville write, "We define content broadly as 'the stuff in your Web site.' This may include documents, data, applications, e-services, images, audio and video files, personal Web pages, archived e-mail messages, and more. And we include future stuff as well as present stuff."

Website Content – Images
---
Images are the great way to keep readers attention. Reasonable images sizes, numbers and colours will give readers a good visual feeling which is not boring. Some images can tell the story visually that you are trying to get across.
Website Content – Sounds
---
Sound on the website page is a good idea for readers who love music. But for readers of your content, classical music or healing music can be nice. For example; birdsong, natural sounds of wind and weather, streams and waterfalls, calm music, etc. You can Embed the sound in the website pages and it can be controlled and switch it on and off, or switch to different music. The sound is ideal for readers to experience and choose the music they like.
Website Content – Animations
---
Animation has been part of website content for a long time, especially in Asia. Animation websites are available which can help you to design small movements to complex figures and even full cartoons.
Small, short movements when the cursor hovers can be attractive, fun and educational. Boring, mundane things, like trains, can be brought to life and made fun.
Some animation can be used to show the reader how to navigate round the website by having parts of the image react on cursor hover. This can move part of the screen or open up text as advice.
Because so many like playing games, it is often quite simple to tell your story through animation.
Often a picture is as powerful as a 1000 words.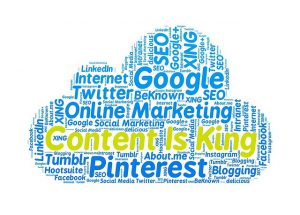 Website Content – Text
---
"Content is king" is that author use words to present, describe and readable text on the website pages/posts. Content might provide the service or product information to the reader, to help reader thoroughly understand the service and product detail.
Good content pages/posts will help to boost ranking at Google and make sale. So content is the blood of the website business online.
Website Content – Videos
---
Some videos are created to promote subscriptions. There are a lot of readers who prefer to watch videos instead of reading. Sometimes reading too many articles will make their eyes tired especially when websites very small difficult fonts to read. Then, watching videos are a popular preference.
It is quite easy to make videos on your mobile phone and share them through the social media channels.

Website Content – Data
---
About 90% of website owners collect customer's information for different users. For example: Amazon and eBay collect customer's personal information and bank detail. Some collect your email addresses and send you information targeting your specific interests based on what they know about you.
As digital technology has developed, more and more information is stored about you and this enables large companies to contact you with offers they think you will be interested in. It is almost impossible to avoid giving personal information every time you fill in a form or buy something online.