Getresponse Autoresponder Review
---
Getresponse autoresponder saves you loads of time and energy when doing email campaigns, Review Getresponse autoresponder and see how good and automatic it is.
It can be daunting when you are trying to organise your incoming and outgoing emails and arrange suitable target groups and powerful replies. Get organised and save making those critical mistakes and losing customers.
Make those email campaigns work for you.
Company Name                 : Getresponse
Getresponse Website       : www.getresponse.co.uk
Getresponse Founder      : Simon Grabowski CEO
Getresponse User Price   : 30 days free trial,
Getresponse Rating          : 9/10
What is Getresponse?
---
Getresponse is an email marketing platform, helping online businesses (small and large,) to deliver their email to customers and collect email from customers.
Getresponse was the first autoresponder and it was launched in 1997.
Getresponse has more than 15 years of experience with email marketing solutions. Getresponse has more than 350,000 customers all over the world using their tool and it is available in 24 different languages.
The Getresponse tools are:
marketing automation,

responsive email design,

over hundreds of email templates that you can use,

statistical analysis,

A landing page creator.
Getresponse tools are easy to use and help small and large online businesses grow by giving them more control over their email listings and incoming and outgoing emails.
The good thing about Getresponse is that it can help you deliver 99% spam free email to customer's email inboxes. That is an awesome tool to use and it also has a lot of different inbuilt useful other features. It is an all-in-one email marketing platform.
What Can Getresponse Do?
---
They offer simple and easy-to-use tools for all online marketing solutions to help small and large businesses email marketing and online campaigns. It is essential for growing their online businesses.
Getresponse is the platform for email marketing and campaign management. It can help you to build your targeted audience lists and send:
email,

video,

newsletters,

eBook, and

follow-up campaigns.
Getresponse has some brilliantly useful tools for you to use to manage your email marketing and campaigns. The products list is below:
Email Marketing

Landing Pages

Marketing Automation

Webinars

CRM

Autoresponders

Enterprise Solutions
Getresponse Email Marketing
---
Getresponse email marketing solution will help you to create your email marketing ideas and designs and bring them to life. Everything you want, to grow your business ideas, Getresponse can help you to accomplish.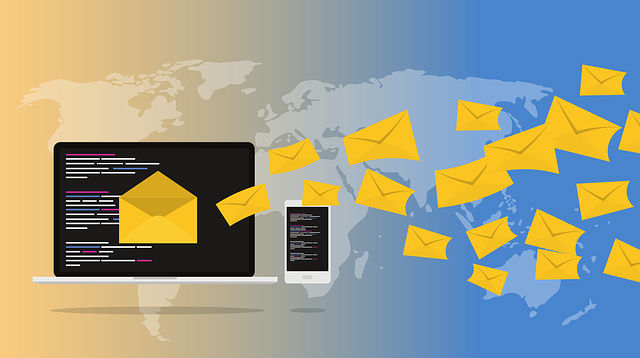 You can use drag-and-drop to create your features or you can edit the HTML code yourself.  Even if you are a beginner, you can use their predesigned, professional looking, templates to create your own stylish features.
Getresponse is designed and formatted for all devices, mobile phone etc. You can also create your own highly personalised emails to send to your audience.
Getresponse is a fully automated autoresponder. You can set-up your marketing communications with your audience from the start, when they first sign-up.
You can use the advanced segmentation features to create groups of similar contacts and send highly targeted relevant messages to them. This increases the engagement and conversion rate to buying customers.
You can choose the perfect time set up your campaigns in order to increase your "message opening" and engagement rate. The right email at the right time, is more likely to be opened and actioned.
You can use Getresponse "time travel feature" to set-up your global audience's time zones. The Getresponse email marketing solution produces 99% deliverability of your messages, to your audience.
You can use analysis dashboard to track and optimise your email marketing campaigns. To track
opens,

clicks,

social shares,

countries (audience),

further action, and

unsubscribes rate
and to monitor the globe audience behaviour and make the right decision to grow even more lists.
You can set-up A/B campaigns to test your audience and to measure A/B campaigns which helps to increase the customers'
open rate,

click rate and

conversion rate.
Getresponse Landing Pages
---
The Getresponse tool allows you to create high converting and mobile responsive landing pages.  They provide many fully responsive, high quality and high conversion landing-page-templates, for you to choose from, to fit into your business needs.
The designed Landing pages not only suit a desktop view but also look great in your mobile view. You can use the test tools to make sure you are happy with your desktop and mobile preview before you start your campaign.
The GetResponse drag-and-drop editor is easy to use, even if you are a beginner. It is simple and you can create your own personally styled landing pages.
You can also use GetResponse subdomains for free to create and publish your GetResponse landing pages.
Create your landing pages, using the A/B testing and analytics tool, to test which design landing page gives you the best response. You can then do more to reach out to the right audience for your campaigns.
You can use their build-in web forms to capture leads and create user email lists.
GetResponse Marketing Automation
---
This marketing automation tool is easy to use and yet advanced in its effect. You can set-up your campaign using the drag-and-drop workflow builder. It is simple and easy to use the workflows and view your subscriber's journeys.
You can set up simple rules to arrange the process. You can create automated campaigns based on your audience's behaviour.  You can take actions based on the situations that you have chosen. You can filter the lists to increase your chances of hitting your targeted audience.
Getresponse automation workflows has an excellent video which will walk you through the processes and show you how easy they are to use.
Creating marketing-automation-workflows helps you to get a better conversion rate by targeting relevant audience.
GetResponse Webinars
---
Getresponse webinars are very easy to use. You just take few simple steps to set them up. Emails and webinars work together to engage your customers and get more conversions. You can use the tool easily to set-up and create your own webinar's url name and schedule a time arrangement and you can set your webinars for access to everyone or password-protect them.
All the campaign schedules and frequency are totally under your control and you can plan them to suit yourself.  You can incorporate your designed webinar templates into your auto-logins in your webinars. This creates an attractive draw to encourage customers to sign up.
Getresponse also has a device to suit your desktop, smartphone or tablet. Getresponse webinars allow you to share your webinars through social media, e.g. Facebook, twitter etc.
Keep your audience engaged – give your attendees easy access to your webinar room without needing a plugin installation.
Uploading your images and document files is easy.

Use powerful chat features to engage and enable private discussions.

There are more tools like polls,

screen sharing,

whiteboards, and

YouTube integration to get your message across.

Share high-quality video recordings for download and playback.
You can record your meetings or courses to use for your marketing videos. The recording can be up to 4 hours and there is free online storage. You can then create playback files from them.
You can do a follow up on your audience and check your analysis reports for further marketing strategies and tracking conversion, then get reports by using a PDF form for marketing team sharing.
Getresponse CRM
---
Getresponse CRM allow you to drag-and-drop to move your prospects to your email campaigns and set the time for your campaign to start, all in one place.
You can start building your custom sales pipelines and track every lead and action in one place. You can easily control your sales and keep your lead information up to date. Manage all your sales and marketing using the CRM tool.
Getresponse Autoresponders
---
Use the Getresponse Autoresponder tool to help keep your campaign schedules up to date. You just create your designed tip, newsletter, course, guide etc. Drag-and-drop on the autoresponders monthly time calendar and the job's done.
When the time comes, the autoresponders will start sending your email messages to your customers, following your set-up time schedules. Any businesses can use this tool to manage their business' flow, without making mistakes or messing up. Grow your businesses and keep control of it.
Getresponse Enterprise Solutions
---
Getresponse enterprise solutions helps medium and large companies to create and design tools specifically to suit their own needs. The standard GetResponse features – email marketing.
landing pages,

revolutionary form and

perfect timing,

are enhanced with

dedicated IP address,

dedicated account manager,

training,

consulting,

100% security,
You can choose from a variety of professional services and industry solutions. Book a demo today.
GetResponse Features:
A/B Testing – use this to test your email marketing campaigns and automatically get the best results. This will save you time and cash, and keep your customers to like you offers.

300+ ready to use templates or you can create and customize your own logo, colours, fonts, graphics and formatting.

Email analytics – you can track every campaign you promote and get your customers behaviour reports to improve your future campaigns.

Online Surveys –

Social media integration – social media networks is the place where you can run a niche campaign to attract a bigger audience.

Guaranteed deliverability – Getresponse makes sure to deliver your message to your prospect's email inboxes.

Getresponse mobile apps – grow your list, using your mobile phone (iPhone and Android).

Coaching and support – 24/7 support you get via email, phone and chat. It is free and friendly.

Getresponse enterprise- you can access all the tools and you can send 1,000,000 email messages in a 24-hour period. It is a trusted product you can safely use.
You can use Getresponse automation templates to set-up your campaign. It is scalable and easy to use to grow your business.
Automation templates

Scoring and tagging

Web even tracking

Basket abandonment

Automation segmentation
Getresponse Offers and Benefits:
---
30-day free trial

Deliverability of up to 68% higher than our competitors

Unlimited email

Powerful, automatic message personalization

Smart tracking features

Catches lost sales and jolts you into profitable action

Boosts your lead generation and business-building results

Cuts out tedious and repetitious email marketing tasks
Getresponse: Price and Tools You Can Use
---
Getresponse Free trial
---
You can use the link below to sign-up and create your own Getresponse free trial account now.
Getresponse Customer service and support
---
The Getresponse customer service is excellent and you can get 24/7 support via email, phone, and chat. I would prefer to use live chat to get the answers quicker, instead of using email and phone to ask for help. You may not always be able to get through on the phone and the email response can take time.
Getresponse University
---
The Getresponse university have free courses "strategic email marketing course", "essential landing page course", "webinar marketing bootcamp" to teach you how to use their tools to get your business grow to next level.