Get Paid to Do Simple Jobs On Social Media: Turn Your Social Media Skills Into Income
Social media platforms have become more than just a way to connect with friends; they're now a source of income for many. If you're looking to get paid to do simple jobs on social media, this guide will help you explore various opportunities to turn your social media skills into a source of income.
The Evolution of Earning on Social Media
Social media has transformed into a powerful tool for businesses, influencers, and individuals to reach their target audience. With this transformation, the demand for social media services has grown significantly. Here are some simple jobs you can get paid for on social media: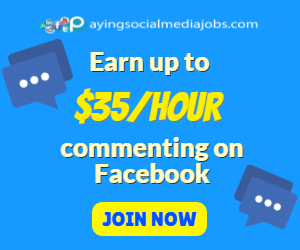 1. Social Media Management:
Responsibilities: Managing social media accounts, creating and scheduling content, responding to messages and comments.
Skills: Content creation, platform expertise, and engagement.
2. Content Creation:
Responsibilities: Producing high-quality content in the form of images, videos, and written posts.
Skills: Creativity, photography, videography, and copywriting.
3. Social Media Advertising:
Responsibilities: Running paid advertising campaigns on platforms like Facebook and Instagram.
Skills: Ad campaign management, audience targeting, and ad creation.
4. Influencer Marketing:
Responsibilities: Collaborating with brands and creating sponsored content as an influencer.
Skills: Building an engaged following, content creation, and collaboration.
5. Social Media Consultation:
Responsibilities: Offering expert advice to individuals or businesses on improving their social media presence.
Skills: Industry knowledge and strategic insights.
6. Data Analysis:
Responsibilities: Analyzing social media data to provide insights for optimizing strategies.
Skills: Data analysis, reporting, and trend identification.
How to Get Paid for Simple Social Media Jobs
If you're looking to get paid for simple social media jobs, consider the following steps:
Showcase Your Skills: Create a strong online presence to demonstrate your social media skills. Post your work, engage with the community, and connect with potential clients or employers.
Freelancing Platforms: Sign up on freelancing websites like Upwork, Freelancer, or Fiverr to offer your social media services and find job opportunities.
Market Your Skills: Use your social media accounts to promote your services and reach potential clients. Sharing your success stories can attract attention.
Network: Attend industry events, engage with other professionals in the field, and build connections that can lead to job opportunities.
Create a Portfolio: Develop a portfolio that showcases your best work, such as successful campaigns, posts, and analytics reports.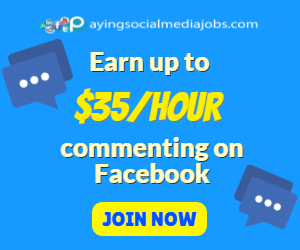 Maximizing Earnings on Social Media
To maximize your earnings on social media, consider expanding your skills and staying updated with the latest trends and tools. By diversifying your services and reaching a broader audience, you can increase your income potential.
Conclusion
Getting paid to do simple jobs on social media has become a realistic way to leverage your skills and generate income. Whether you're managing social media accounts, creating engaging content, running advertising campaigns, or providing consultation, the opportunities are diverse.
In conclusion, the world of social media offers a wealth of possibilities for individuals who want to turn their passion for digital communication and marketing into a lucrative venture. By taking advantage of these opportunities, you can transform your social media skills into a source of income.