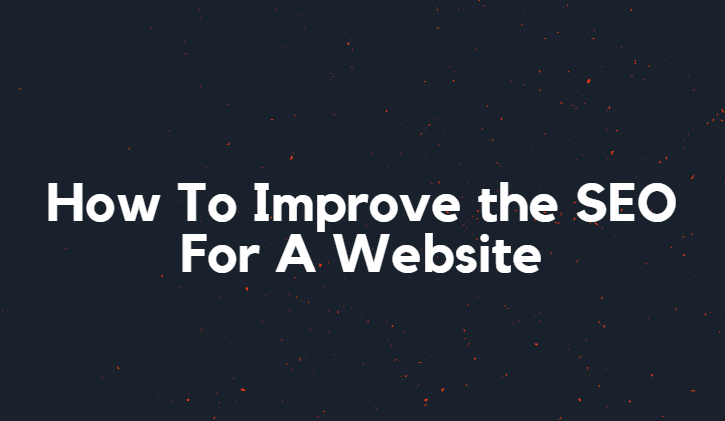 How To Improve the SEO For A Website
---

What is SEO
Improve SEO for a website? What is SEO? SEO = Search Engine Optimization. If you want to promote your website and to have your website show up early in the search engines, in their search results, you need to Optimise your website. The search results will then list your website on the first page. You will get more traffic because more people click on your website. SEO is all about getting traffic from search engine results and it is free. Most people do not look past the first 2 pages of Google results, so you need your website to appear as high as possible in the rankings.
Top Tip to Improve SEO for a Website
---
Ensure Your Domain Name Contains Keywords
Get the domain name to contain words relevant to your business niche and ensure it is easy to remember. It is good to get the right domain name in the first place. Your business will be already half way to being a success. It is not easy to change the domain name, (name of your website,) after you have registered it and designed your website.
What are keywords? They are important words to enable people to find your site in search engines. That is what keywords are all about. Before starting to write your content, you need to establish which keywords are very important. I usually use a keyword tool to help me and also to save me a lot of time. Use the keyword tool to check the levels of competition and to get the keywords which have a high search value and low competition.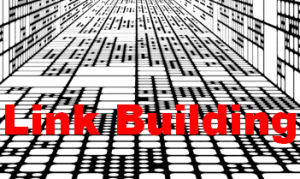 Get more links to your site. This will boost your page to a higher rank in the Google search engine. Your site's internal links are very important for ranking results. It is important for each page to have good relevant content, linked to different pages across your website. External links to other sites and links from other sites to you all help.
Content Optimization
This is an important part of your business. The content is very important for search engines. So, choose important keywords first, and then write the content around the relevant keywords' topic. The topic needs to be easily readable and make sense to the reader.
The text on the pages needs to be relevant to the targeted keywords in the Meta tags and alt tags. The Meta tags and alt tags will also help the SEO in the search rankings.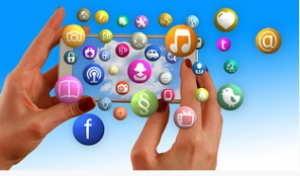 When you create a Facebook, Twitter, Pinterest, LinkedIn Google+ or YouTube account, make sure you create your business profile so that it can link back to your website. The social media are important to help build a relationship with your readers. These are the fast growth factors and you need to take time to develop and grow your understanding and use of them. Giving your help to your readers will increase the trust they have in you. The more trust the readers have in you, the more they will believe what you write and the more they will use your website.

To set up a Google Analytics account is not exactly related to the SEO purpose. It is used to set up tracking for the website, collect data in analytics and to help analyse the traffic referral and browsing information in the reports. This will help you to understand who is using your site and help you decide on future modifications. It helps you to know what the relationships between your pages are and how you can improve them in terms of rankings.
Set up Google Webmaster Tool
Google provides great tools for us. Using Google webmaster tools will help you to understand how search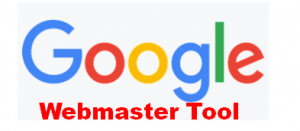 engines are interacting with your website. Before you set up a Google webmaster tools account, you will need to have a Gmail account. This helps Google to verify you are the site owner and can help you access Google search data and information.
The Tool
Crawls your website looking for issues, good and bad

Discovering how your individual pages are ranked, (not just the whole website.)

Recognising your external links, which sites are linking to you the most.

Recognising your internal links, (how you own pages interact.)

This kind of information is useful to see where you can improve things and what is popular on your site. This tells you what is working for you and what needs improving.
This is an easy ways to create an XML sitemap when you have a Google webmaster tools account. Create a sitemap to help Google, Bing etc. to crawl your site and categorize it faster in the search engines. This speeds up the search engines analysis of your site.