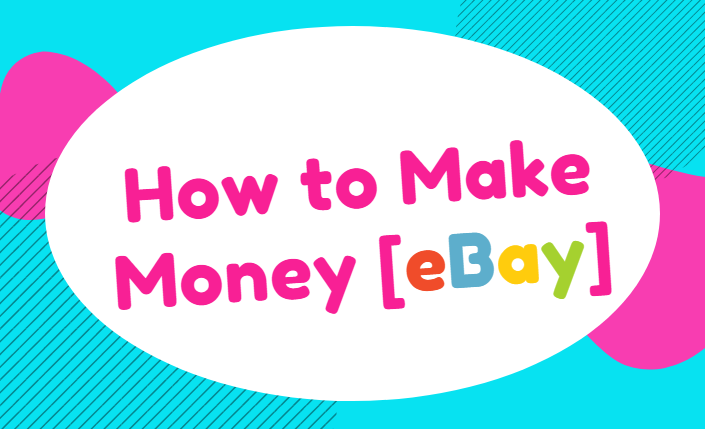 How to Make Money [eBay]
---
EBay, everybody knows it. You know it too. You can create your own products to sell on eBay. You can also sell your 
Favourite products from other manufactures or wholesalers. Sign up for your account today. EBay is the biggest marketplace you can find on which to sell your products online. Opening your own shop on eBay gives you a huge opportunity to sell your products because they have about 162 million buyers who use this marketplace to go shopping.
Create Your Own Products
---
Can you create your own product? How to find suppliers, refund policy, delivery, quality of customer service and product quality etc. Another very important aspect is which product you create, what is the product cost, wholesale price, retail price, market price or delivery price? (Weight) If you are selling to international customers, how to pay the customs costs? Who pays? (Buyer or seller.) What is the product market niche? Can it sell? How big is the market? Etc. Choose what to sell carefully before you start to build your eBay shop. If you get the first step right your business will start to grow.
Selling Other People Products
---
Selling other people products are a little bit easier than creating your own products. Start by finding something you would like to sell. Usually the products suppliers have made very professional product images or you can do it yourself and maybe even better. If you know what you want, it is easier.  
Few Tip for Newbie to Sell eBay
---
Tip 1 Sign up to eBay and create an account.
Tip 2 Decide what you want to sell on eBay
Tip 3 Get professional images
Tip 4 Design or obtain product descriptions.
Tip 5 List your products on eBay.
Tip 6 get good product reviews from customers.
Tip 7 Good seller ratings make customers trust you.
Tip 8 Product packaging and shipping are part of the service and very important..
Tip 9 Have a product refund policy.
Earn Money from eBay – Without Selling any Actual Products!
---
The eBay affiliate program offers you the opportunity to make money from eBay without creating your own products. You can do this by writing and publishing content posts with trackable links. When the customer makes a purchase through your links, you can earn a commission.
How to Get Started
---
Once you have decided to make money online for the long term, online, a plan is good idea and you need to have your own website or blog. If you have a website or blog or something similar you may already have an actual shop for people to go to. You can now set up your niche website and promote your niche product. Starting with the EBay Partner Network is a good idea for you. Make money with eBay on the Partner Network by finding listings. Simply link an item to your website or blog within your content. If your share sells, you will earn commission. If you want to know more about the EBay Partner Network then click this link. It can help you. Enjoy your learning.
The eBay Mobile Apps
---
You can sell products on eBay from your mobile device. Use eBay Partner Network platform mobile apps and sign up for free. The eBay apps:
Can Be Used on The Following Platforms:
---
For iPhone, iPad, or iPod Touches

For Android phones

For Windows 8

For Windows Phones

For BlackBerrys
eBay Partner Network's Commission Rates:
---
eBay partner Network's commission rates depend on which category you choose. The difference countries also have different rates. Click this link to see the different commissions available.

Read More: How to Create a WordPress Website for Beginners