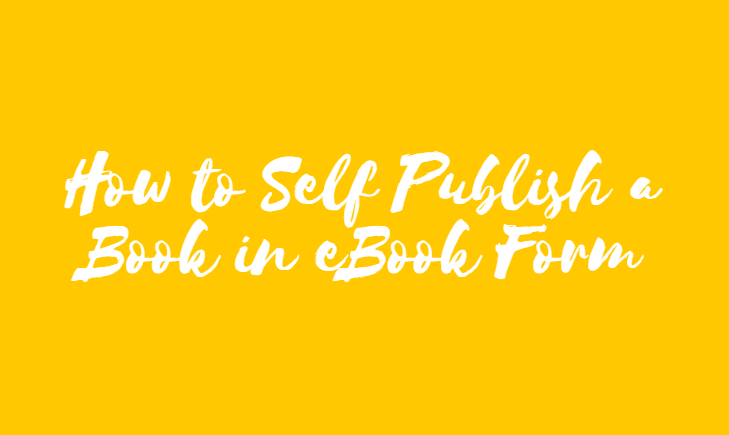 How to Self Publish a Book in eBook Form
---
How to Self-Publish an eBook Part 2
Publishing an eBook is easier than you think. If you say" I want to publish my own book in eBook form on the internet," this will help you.
Publishers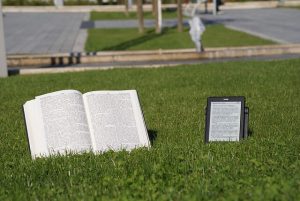 ---
There are well over 100 different eBook publishers.
They charge a variety of different fees. Yes, there are commissions to pay when you sell eBooks.
Some publishers charge a membership fee and some also have professional services to offer, for a fee.
Getting Your Ideas Organised
---
What type of book do you want to publish? This will have an impact on your costs and who best to publish it. It will also have an impact on your pricing.
Before going into the publishing side of it, you need to be clear about what you are going to write about.
What Genre, children's, how to or specific information, or even fiction.

How much visual, graphics and pictures you will want. This can have an impact on your costs.

How long will it be?

What is your target audience?

Marketing
---
Remember, there is a lot of competition out there.
What you publish needs to be good; it needs to be quality and relevant.

You will need a cover which is attractive and catches the eye. This is something which eBook writers often forget. A strong title and a strong cover will sell before a weak one with a sloppy cover.

Decide what author name you are going to use. Remember that a successful first book can foster a second by the same author. Make it memorable. You may use your real name, although you might regret it if you become well known.

Keep the price of your first eBook low and not too cheap. Commissions with different publishers can vary according to the sales price. The price your book sells at is not what you get paid. A good price is between $2.99 and $9.99. Amazon offer highest returns at these prices.

How your book is marketed is what will control the initial sales. Provided you have a good, well presented book. People need to know your book exists so creating that awareness of it is the secret behind good marketing. The best book in the world will not sell if no-one knows about it.
How to Write it. The Creative Bit.
---
Ah! If only I could teach this, I could make a fortune.
Have you read "How to Publish an eBook 1." It briefly gives you an outline of how to formulate an eBook.
At this point I strongly recommend you either put pen to paper or fingers to keyboard, and produce the following:
At least 3 possible titles. This will help you to focus on what you are going to write and who your target audience are.

At least 10 sub-headings to show the stages of the book and how it will develop.

A list of links on the internet or references to information you might need to look up.

A description of your target audience: who will be interested in your book?

An idea of how many words it will be. I count the average number of words on a line for handwritten or typed and allocate a number of lines in each section, (sub-headings.) A good size is probably over 40,000 words. I am a slow writer and I manage 1,500 words a day, working over about 2-3 hours. That is a complete book in a month.

Write the introduction for the beginning.

Write the summary or ending.

Go to bed and have a good night's sleep. Get up early and look at what you have done with a cup of tea or coffee and fresh eyes and imagine you are a "punter" considering buying this eBook.
When You have Done That, You are Well on the Way.
---
Give yourself a pat on the back; revise anything you feel needs doing.
Research the publishers. Do this before writing the rest of the content. You may feel you need to make the book longer, shorter, cheaper, more expensive etc.

Publishers
---
The internet and eBook publishing is changing all the time, so this is a summary of what to look for and a few examples. These were accurate at the time of writing but could easily change in time. Do your own due diligence and keep a document/folder on publishers and their differences.
When your book is finished, you will need to convert it to an eBook format. Several of the publishers require different formats. They will tell you on their website. There is software which will do this. Some free, some cost a little. Try "Calibre" for this and also for some more technical support.
Kindle Direct Publishing (KDP)
---
Amazon Kindle publishing does offer some of the best commission rates and fastest publishing. They also have a massive international market. Look them up and read carefully their current conditions.
Book Tango
---
BookTango claims to offer authors 100% retention. I do not believe in "Free," so check it out and check the conditions before committing.
Lulu
---
Offer some free services and a good commission structure and also offer professional services for which they charge. Check out their website for current charges and offers.
Try KDP Select. At the moment there is some conditional free publishing available.
There are more and I hope you have worked out how to find them. There is a lot of detail to absorb and no one-size fits all, so much of the information needs to be collected in your own words in your own notes.

Editing
---
When you have finished your book, you can use "PublishXpress", a free conversion tool, to convert to one of the main eBook formats.
You can then use "Sigil" to edit in Epub format.
"OnlineConvert.com" also has a free conversion tool that includes the Kindle format (AZW3.)
There is More
---
There is so much more to tell and I do not want to swamp you with information at this point.
If you now have your outline, title and other details of your book, write it.
All the above is technical detail. Detail like this changes with time and this is up to date at the beginning of 2017.
The Hardest Part
---
The hardest part is writing the book and knowing when it is finished. You will always be able to tweak and improve what you have written, yet there is a point when you have to "let go" and call it "Done."
As a writer myself I know many of the challenges I have faced, so I would like to encourage you. Do the background work, Join a creative writing group, write your book.
You can always write another.
"How to Publish an eBook" will have a part 3 which will deal with some ideas on how to be creative and improve your writing, making it more interesting and easier to read.
Read More: How to Publish an eBook Part 3. Writing it.
Read More: How To Self-Publish an eBook Part 1