How to Self-Publish an eBook. Part 1
Before publishing an eBook online or any other book, you must write it.  It is much easier than you think. The best way to self-publish an eBook is to find something you find easy to write about. Let me give you an example: Have you ever written a short story, a description of your day or an email to a friend? Of course you have.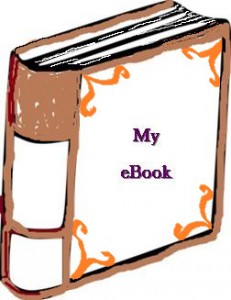 Writing an eBook 
EBooks can be short. Ebooks can be helpful. People need help with the simplest of things.
Let's look at ironing a shirt. There are usually eight to ten words on a line.
Types of irons                                                                                             5 lines                       45 words
Types of ironing boards                                                                              5 lines                       45 words
Types of shirt material, cotton, linen, polyester, silk, wool, mixtures        12 lines                     108 words
When to use steam, damp, dry ironing                                                       5 lines                       45 words
Temperatures to use and when                                                                  4 lines                       36 words
After care, hanging up, creasing                                                                 5 lines                       45 words
How to never iron again                                                                              4 lines                       36 words
            Total 40 lines with 360 words.
Add some Titles
headings, contents, pictures and diagrams and there are more than 10 pages, and you have not even mentioned skirts, socks, hats and underwear. Many of us would like to know how to publish an eBook. We all have some knowledge to pass on to others. Once you have written your content, you need to know how to publish it. The final edition should have a good front cover, be well spaced and include graphics (pictures and diagrams.)
Some helpful ideas can be found at https://kdp.amazon.com/ and many others.             
Once you have your first draft, the best way to publish an eBook online is to get help from one of the many services on offer online. See our "How to Self-Publish an eBook" part 2…in progress