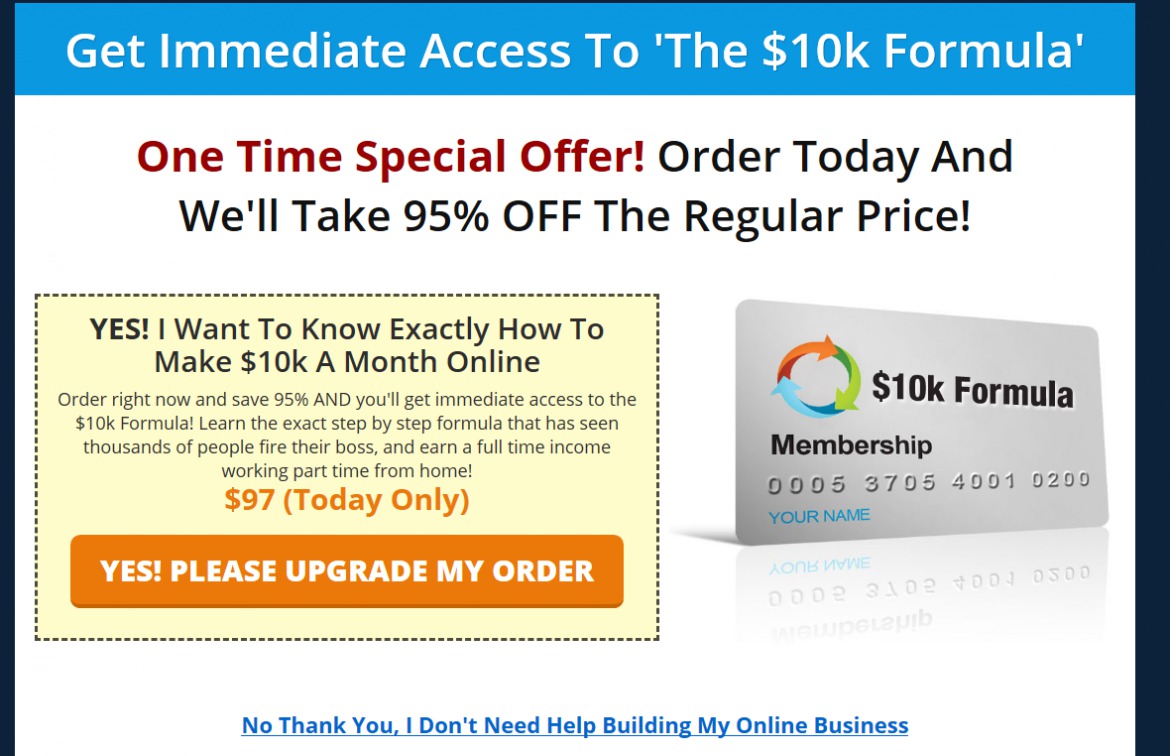 The Lurn Summit Review
---
The Lurn Summit promises to turn you into an internet entrepreneur overnight. This review looks at how Lurn Summit operates. Lurn Summit has something for $1.
Anik Singal is the apparent author and presenter of Lurn Summit and they do seem to be offering a lot for $1. This review is my honest opinion about what this program is worth.
Product Name                      : Lurn Summit 2018
Lurn Summit Website          : http://lurnsummit.com/
Lurn Summit Price               : $1 but upsells.
Lurn Summit Owner            : Anik Singal
Lurn Summit Ranking         : 40/100
What is Lurn Summit About
---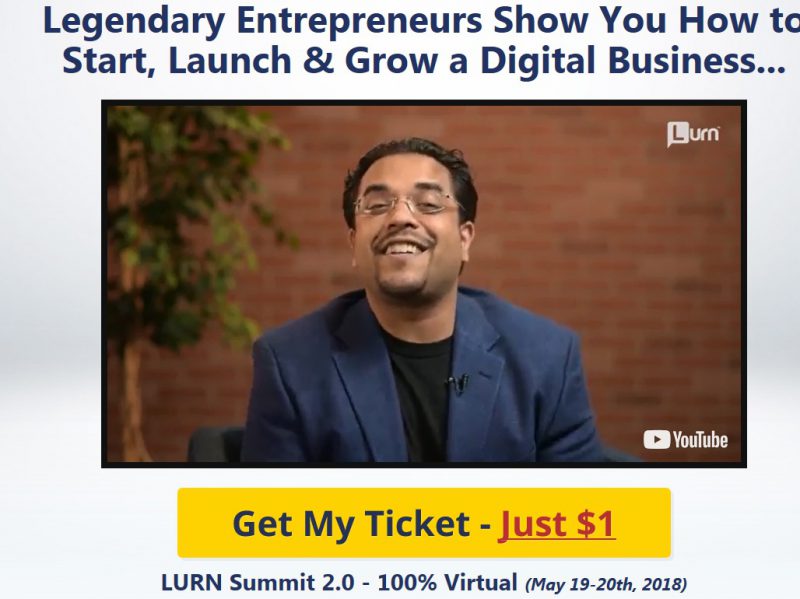 Anik Singal is the guy in the video. He shouts at me and I am not really comfortable with that, but I listened. Later I will explain why.
Notice the date. It is a virtual summit; you do not have to attend in person.
Big problem for me; that date has passed so I trawled through YouTube and Google to see if the whole thing had been recorded. Could not find it.
I have since seen that the whole summit is recorded and can be purchased for the $1.
I tried the main Lurn website and a slightly different image was presented:
I cannot decide if this is a different product or an old marketing approach.
I decided to bite the bullet and find out what Lurn was about.
I checked the main Lurn Summit site and saw the "offer" was still open. What the heck! I paid my dollar. A new video came on.
These are the areas of training they cover:
How to succeed as an entrepreneur

The Best Online and offline Business Opportunities

Why Email Marketing is King

Why Digital Publishing is the Future of Business

The Power of a Coaching Business

7 Best Traffic Sources for 2018

Why You Need to be on Facebook and YouTube

The Power of Personal Coaching

How to Monetise Social Media

Using Other People's Followers to Get New Customers

How to Get Free Traffic to Any Website
This Summit is repeated each year and this is the second. I suspect it will not be the last.
Before the Lurn Summit
---
The inside video sets out a 5 step process for creating a business which you can establish before the summit even starts.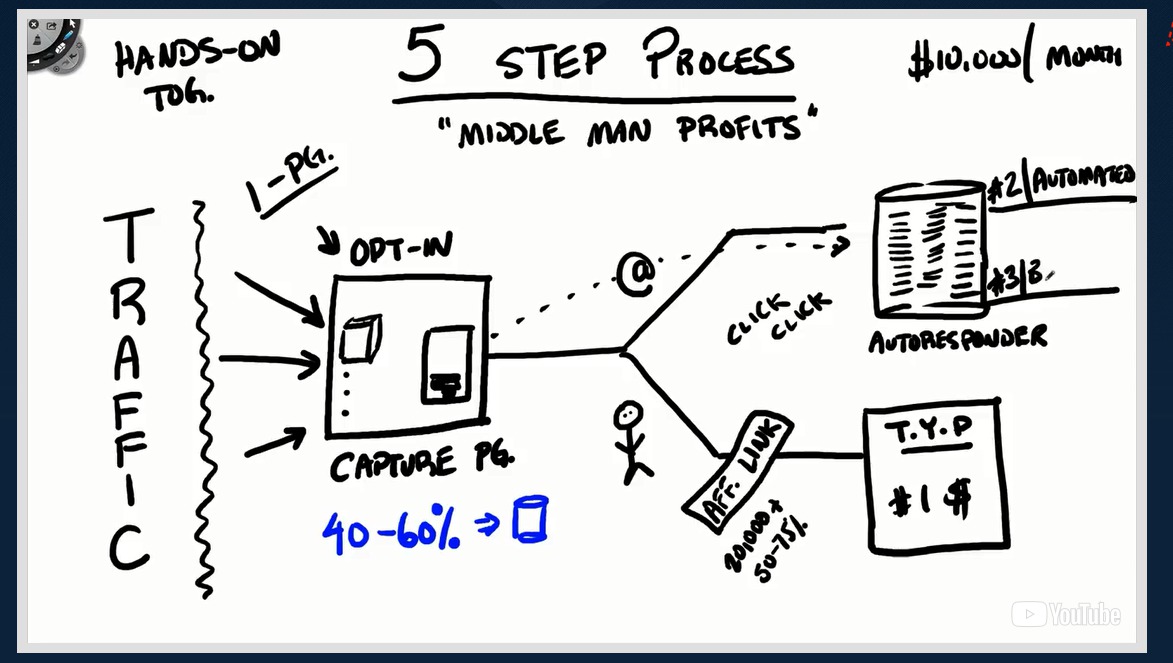 This quite clearly starts with getting traffic to a single page website often called a "landing page" or "capture" page.
Set up your Landing Page

The prime object is to get emails of people visiting this page and store them in a database.

Next, join ClickBank as an affiliate.

You can then blast emails off to your ever-growing email list and promote products supplied by ClickBank.
Now this does seem to be quite a simple and reasonable business plan, doesn't it?
There is one slight hole in the explanation. That hole is "how you get the traffic." Traffic does not come on its own, just because you have created a beautiful landing page.
Well the pressure builds to sign up for the $67 a month:
By buying into this upsell you are promised a rather confusing 5 step process to wealth. To get all this you will have to commit to the upsell now, before actually watching the Summit."
I did not like this approach because if the 2-day summit was not going to be good enough to get me started, then what would the point be?
What is Traffic?
---
Traffic means visitors to your site. It is the absolute basic building block of any internet business and the most difficult to get right.
There are many different ways to get traffic to your site and often professional marketers use a combination of them.
They use
Ads

Social Media

Purchase lists of addresses.

SEO and Keywords

etc.
Now, all of these work to some degree. Some can be expensive and there is always a degree of trial and error or testing involved.
The only one which really generates quality traffic is the SEO and Keywords one.
That one is also free but does take a lot of work.
After building up a site and building up a mailing list, it can be worth expanding with paid ads, Google, Social media etc. You really need to know what you are doing and have some good idea about what works for your products.
So, back to the pre-summit process. If you want to get this extra training and "get a jump ahead of the others," you will have to pay. Lurn Insider costs $67 per month.
There is a lot of emotional manipulation to try and persuade you to pay for this upsell before you do the summit.
Look at the pressure:
Earn $10,000 per month

95% off the normal price.
The Good in Lurn Summit
---
There are some courses and

you might learn something useful on your journey to become an internet marketer.

there are some quality people doing parts of the training.

There are definitely some heavyweights here and you have to assume there is some quality in the training.
The Bad in Lurn Summit
---
When people shout at me and try and manipulate me into spending money for something vague and unspecified, I get suspicious.
After a long time of trawling the internet for good opportunities, (you are not the only one,) I have a nose for dubious value and for scams.
I am sorry, but you are not going to get 50 to 70% commission on much on the internet. If a company is paying that kind of commission, their product may well be overpriced.

These people just want you to promote their own products.

So this is how I see it, and you are welcome to disagree: You pay them $67 a month for the right to promote their summit and their products.

You can get better information, training, and support elsewhere.

They are promising overnight success and overnight riches. It is not possible.

Some of their marketing is out of date.

They do not really teach you the key; how to get quality traffic.
Who is the Lurn Summit 2018 for?
---
Avoid the upsells. Do the 2-day summit for a $1 and you will pick up some useful background to how internet businesses can be run and how you can make some money.
Perhaps a careful beginner may get something out of this.
I think old hands will know most of this already.
Tools and Training in Lurn Summit 2018
---
There is email support.
Tools cost more. The $10k Formula cost another $198.
Are There Any Upsells in Lurn Summit?
---
Yes.
$67 a month recurring.
$98 one-off. This seems to vary a bit depending on which website you look at.
There will also be some software to manage your email database needed. That does not come cheaply.
Balancing the Pros and Cons of Lurn summit 2018
---
Most people will learn something from the Summit but not from the upsells.
The selling they do is all hyped up and manipulative, appealing to the peoples need to make money quickly. This does not work. If it did work, they would be doing it themselves and a lot of clever people in Internet Business would be also doing it.
Is Lurn Summit a Scam?
---
I do not feel we can call it a scam, because there is a product for sale and there is genuine training. The training is dubious as are the methods taught.
I do feel there are false promises of high-speed wealth and they are not valid.
For a %1, you have nothing to lose.
Even the upsell of $69 month can be canceled within 21 days.
I do feel that there are more open, non-manipulative programs where the content is honestly presented and you can have a genuine free trial.
There is only one way to become wealthy, that is to do more for other people than anyone else is doing.
Product Name                      : Lurn Summit 2018
Lurn Summit Website          : http://lurnsummit.com/
Lurn Summit Price               : $1 but upsells.
Lurn Summit Owner            : Anik Singal
Lurn Summit Ranking         : 35/100
Verdict: Recommend Lurn Summit or Not.
Not really.
Your Opinion
---
If you have used this Lurn Summit experience, please leave your comment below. Sharing your experience is very helpful for other users to know more information and make the right choice. Thank you, in advance.