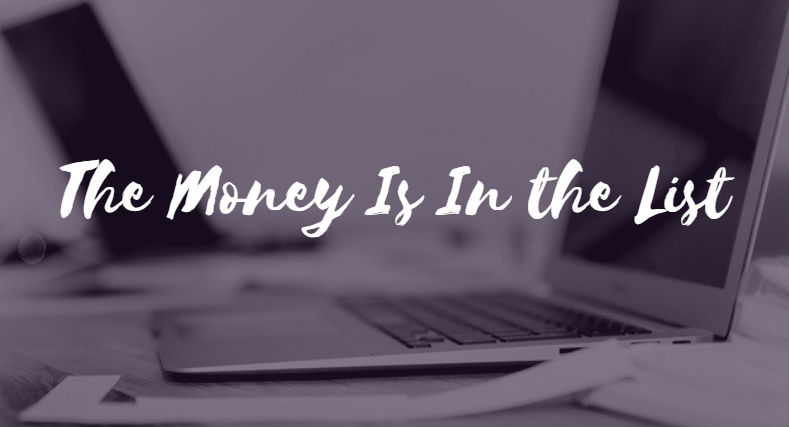 The Money Is In the List
---
If you are an internet marketer you will know what "The Money is in the list" means. Actually you make a lot of SEO efforts with the goal to collect customers' information, (names and email addresses.) The more names on the list you get, the more money you can make.
Doing free e-books, free course, free subscription newsletters, free information, etc. which will help. As you can see from Facebook, people sign up for free and you can use the platform for chatting.
That platform has billions of people and their database has billions of people's information. Even the American Trump used Facebook to help him to win the presidential election. Hopefully, now you understand how powerful the "list" can be.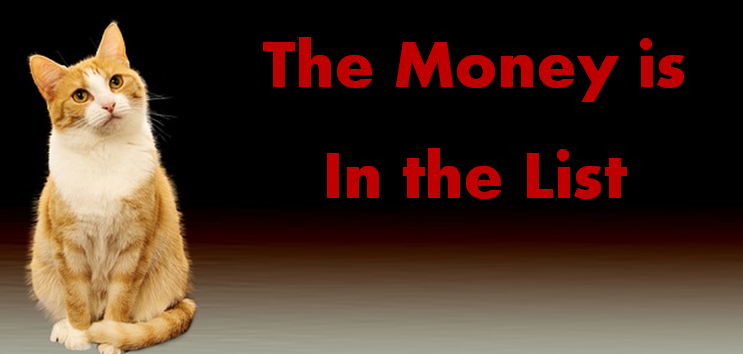 What Does "The Money Is In The List" Mean?
---
The money is in the list means you have 1000; 10,000; 100,000, customers in your database or on your list and you can make more money. When you set up your online business, you must start building your customer list straight away.
Your customers have different needs, so you can offer different products and services to them. This will help you to gain more sales and more commissions. This is called a "win-win" situation.  

The "Money Is In the List" Follow Up
---

When the customers are on your name list, you need to do a follow up. You can send customers a "Thank you" email, further information and discount vouchers etc. Keep in touch with your customers for a long term business relationship and services.
The customers will be happy with your services, know you will offer them high quality products. They will become loyal to you, because they trust you. Your business will get to the next level.  
Start an Email List
---
Nowadays, Internet business owners know how important it is to collect emails from customers. Even affiliate marketers need to collect their own customers' email list. Do you understand why? It is because the "money is in the list." Having a list is the best way to deepen a relationship between you and your customers.
It is quite common in the early days for a lot of internet marketers to lose their customers because they did not collected their customers' names and email addresses. They now regret it a lot and there is no way of being able to contact those customers again, they are lost forever.  
Why Do We Need to Collect a Customer Email List?
---
Actually, you need to ask your website or blog visitors to join as members and agree to receive offers and services from you, in the future. This is the only way you can communicate with your existing customers and the customers can, of course, also get in contact with you.
When you ask for your customer's email address and in return you will send them an offer. You can maybe propose special offers, discount information, free gift, free eBooks, free newsletters, free course, etc., on your offer banner on your website or blog.
Every successful internet business collects an email list. The more emails they collect, the more successful they can be.
Building Your Relationship With Your List
---
Once you have your list, you need to keep in touch regularly with your customers. You can set up time schedules. Share with them regularly, have some big offers, help them to save money, help them to find good offers or give some helpful advice.
Building a friendship with you, because of your higher service values, makes them like you, know more about you and because, through the communication, you gain trust from your customers. The more you communicate with your customers, the more you understand how you can help them in their needs.
If you know exactly what your customer needs then you can offer the relevant goods/services to them. Should they ask you to stop emails to them, you need to do that. It is a good idea to have an "unsubscribe" system in place. Because you know what to offer to your customers, the regular information you send can be useful and be a benefit to them.
Then they like you, which is very important because your services make them happier and they trust you. In this way you will build up your brand image and value.

An Asset
---
I hope now you can understand the meaning of "the money is in the list". It is an asset and actually reflects the value of your business. These are your future repeat customers.
Read More: 16 Things About Car Boot Sales You Must Know