Be Happy After Retirement 2021
---
When you are young, the word "Retirement" will seem far away from you. You will not understand what getting old and retiring really means and feels like. Being happy after retirement is not what concerns you now. Retirement seems remote and even something which might never really happen.
When my parents retired, they were both physically still very well. At 60 years old, they were both still looking young. They both worked at the same company. Before they left the company, the company held a party for them and wished them "Happy Retirement."

The party was very touching, they made a happy retirement cake, a happy retirement letter from the company. There were happy retirement Gifts from the company and colleagues with lots of music in the background. Everyone wished them a happy retirement life.
My parent's happy retirement wishes were to be healthy, wealthy and to have a peaceful, and happy time.
Drawing on the views of my parents, friend's parents, neighbours and many other people, is that there are four interrelated important considerations for your retirement:
Physical
Social
Mental
Financial
1. Keep Physically Active After Retirement.
---
All exercise can help to keep you healthy. The most important thing is to persist, keep doing it.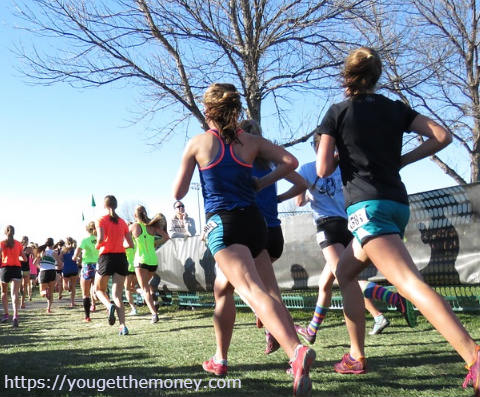 It can help to have a group of people who enjoy the same exercise as you do. Join clubs or get a few friends to share an activity. If you develop two to three different sports, that is also very good. This can help different parts of the limb movement, is good for your body. Be healthy after retiring.
Set Them As Routine In Your Daily Retirement Life.
---
*Note: No matter what kind of exercise, you should be listening to your body and only doing what you can, plus maybe a little more. Otherwise you should have fun and enjoy it.
Physically activity in retirement does not only mean doing exercises. Gardening is quite good and many people enjoy it. My mother in law is one of them.  Remember even walking is excellent exercise.
You can pick a sport or activity that you really like; Cooking, Walking, dancing, jogging, golf, bowling, table tennis, tennis, cycling, yoga, Pilates, body-balance, volunteering, swimming, dancing etc. Travel is actually very good exercise and mentally relaxing.
The Important Thing Is To Do Something Every Day In Your Retirement.
---
With the changes of age, the exercise that you do, in your retirement, can be modified to suit your own abilities. Some sports have their own graduations and levels, like Pilates and Yoga.  That means you can set your own level in the class and do just what you are able to.
2. Keep Socially Active After Retirement.
---
Physical exercises, activities or classes are also part of your social life. You can meet people and talk to people in the activities or classes.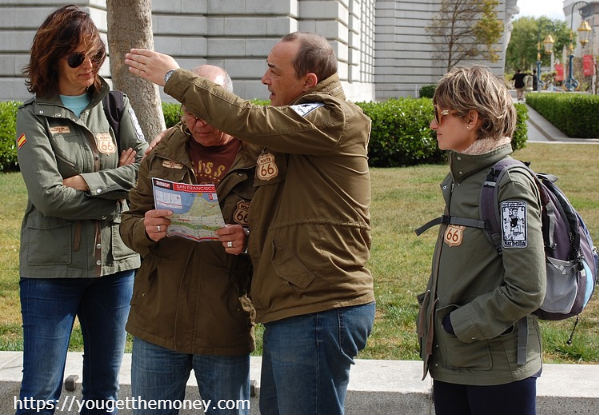 In your retirement, you can meet friends or family or go to travel or have a day out walking around and enjoy dinner at a restaurant. 
You can meet friends or family go out shopping and eating, drinking coffee and chatting at coffee shops.
Every time you go out to do exercise you can meet new people and make new friends. If you meet someone you can talk to, make jokes, have a laugh and enjoy yourself.
It can be as easy as saying hello to people and people say hello back and smile at you. A smile and a friendly chat with a stranger can make you feel good, and them as well.
Travel, in retirement, can also support a very good social life. You get to know different cultures and to know how other people live. Sharing happiness, foods, music, natural scenery, customs, difficulties and challenges, these can help you to make new friends or even just travel acquaintances.
Traveling may sometimes be very tiring on the body, but mentally stimulating and sharing new experiences can open our eyes to some of the wonders of life. What do you think?
3. Keep Mentally Active After Retirement.
---
When you retire, at the beginning, you may feel like having a good sleep until you feel refreshed and invigorated. Have a relaxing break first without hurrying yourself. Enjoy everything according to your schedule and mood. After a while you might begin to feel blank, purposeless and a little empty. You start to miss the routines of your working life. This will change as you begin to build your own routines of activity. Being happy after retiring means staying active.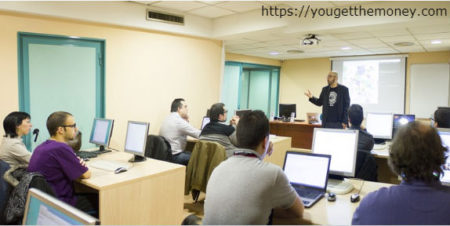 The big difference is now you can choose the activities yourself.  All your knowledge and abilities are, at this moment, have become redundant.
Humans have a common trait; curiosity. Curious people know how to keep learning, curiosity makes people work hard to find new interests and follow up on old ones. Now you have the time.
I hear many people say that, retired people still need to continue to study hard. Let your mind remain active, not slip into dementia. No pursuit is a terrible thing for a person. A terrible thing is to do nothing.
Loneliness is one of today's mental problems so keeping socially actives is also part of the mental exercise. Doing soduko, crosswords, reading, listening to music, learning something new, solving other people's problems. Nowadays, people who have just retired are still healthy and have a lot of energy.
Some people wait their whole lives to find the time to do something they really love, to really enjoy life. Retirement is a good time to get started.
4. Keep Financially Alright After Retirement – Modern People Live Longer.
---
Some people have plenty of money for after retirement. Some people get money from their rich parents or family. This can give them a good life, a good education, a good house and anything they need in life. Some people have a very good job or business to give them decent money to enjoy their after retirement. This applies to only 5% of people in the world.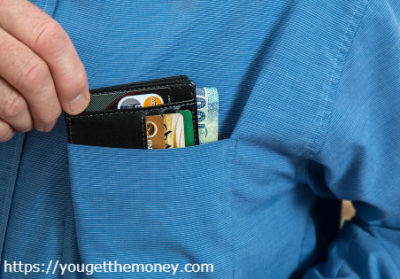 Most people just have enough money after retirement, but still need to be very careful how they use it. Do not do any risky investments, because you may not be able to earn any money afterwards. Avoid gambling your retirement money away. Being careful does not mean doing nothing. It means choose carefully what you do.
Some people, when they retire, do not have enough money to really enjoy life. They still need to work hard to improve things and get a better life after retirement. Some do not have good health and this can affect their quality of life. There are many different reasons why people struggle with life in retirement.
Things To Do After Retirement To Make Money.
---
---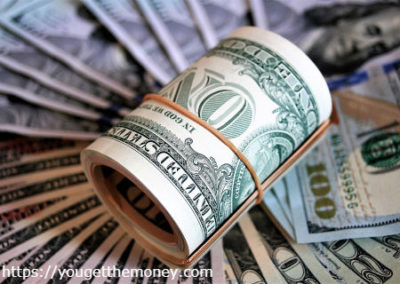 Be happy after retirement, if you have a lot of money, no matter how you spend it, it is still a lot. You could use your money to help other people who need your help, to give them hope, to make them feel that the world is warm or kind-hearted. Like the lit candles in the darkness illuminating their entire world. Helping others can help you by making you feel happy and giving you a purpose in life.
If you have just enough money for your retirement, you also can enjoy doing something you like without worrying about money. I feel this concept may not suit everybody, but is quite suitable for most people. You see, when people reach retirement age, they all have a lot of working experience and knowledge which can be passed on.  This abundance of knowledge can help other people in this life. Sometimes, a little leg-up can mean the world to someone who needs it and can be just a small effort on our part.
We now live in high technology century. In our youth, schools did not teach us anything about high-tech computers, Facebook or the internet. A mouse was a squeaky vermin that scared people out of their wits and ate only cheese. Each of us should learn, little by little, unconsciously. I have also discovered that quite a lot of people enjoy learning and intend doing it for the rest of their lives. Have fun every day after retirement. Make some plans and do them.
Blogging (Website) Is A Way To Make Money After Retirement, And To Have Fun.
---
---
Blogging can be an excellent way to be productive and be happy in your retirement. I feel blogging (website) is a good skill for people to learn after retirement. It is also a long term learning plan in which you can also make money, while you are learning. And it is fun. Chatting to people and helping them sort out their problems, you can use all your experience and knowledge and also make money after retirement.
Everyone can do this, no matter what industry you were involved in before. You can share your knowledge to help someone who needs your support in your industry. Helping others makes us happy. There is almost always some aspect of previous experience that can be passed on after retirement and utilised by a younger generation. What have you got experience in?
 Where Is The Best Platform To Learn How To Create A Blog (Website) And Make Legit Money?
---
With my many years of online experience, I believe that Wealthy Affiliate is my #1 recommendation. They provide easy to use tools and courses to walk you through all the technical aspects of blogging until they become second nature to you.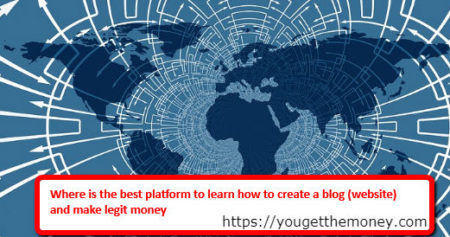 If you would like to earn a little money having fun blogging, then they teach you how to do that.
If you are a bit more ambitious you can "go pro" and there is no limit to what you can earn.
They give new members, who join, 7 days of one on one coaching and free courses to help get you started.
I will stress that it is genuinely FREE, no credit card or bank information needed. You really can "try before you buy."
To really get stuck in and make a part-time or full-time career of it, in your retirement, you can invest in the more advanced courses and enjoy, in my opinion, the best support in any community on the net.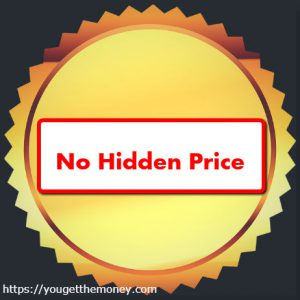 If you are still not sure you can do it you can take the first month offer of $19/month, equivalent to 30 days each day will be $0.633 per day, about the price of one cup of coffee, this not a risky investment.
If you pay by monthly from second month start $49/month, each day about $1.633 per day. If you pay by yearly $495/year, each day will cost you $1.356 per day.
*Every black Friday Wealthy Affiliate offer to all the WA members and black Friday new members $299/- per year, each day will only cost you $0.83/-. This is not a risky or expensive investment.  The benefits you get right now are not comparable to any other company. *
Black Friday offer $299/- Per Year, Each Day $0.83/- You Get the List of Benefits  – At the Same Platform:
| | | | |
| --- | --- | --- | --- |
| type | Monthly Payment | Yearly payment | Links |
| Free Member | 0 | 0 | Free to Join Link |
| Premium Member | Premium Member Monthly price $49.00 | Premium Member Yearly price $495.00 | Premium Member Link |
| Premium Member Plus+ | Premium Member Plus+ Monthly price £99.00 | Premium Member Plus+ Yearly price $995.00 | Premium Member Plus+ Link |
If you buy your own domain website you do need to pay by yourself, about $13.99/year.
There are no upsells and nothing more to buy except some software you may find helpful as your business really grows.
Once you have created your blog (website) and follow the lessons, listen to the video, ask for help within the community: you need never get stuck. Actually this is fun for all ages and backgrounds and also offers after retirement people an advantage because of the abundance of knowledge and life experience you have. You organise your own time and work at home after retirement.
Be Happy After Retirement.
---
As you can see, even if you do not have any idea or products, you can market on your blog (website), the Affiliate Bootcamp Training can walk you through how to build your Personal Affiliate Blog(website) and building a money making blog (website). Be happy after retirement.
Hope this can help you, if you need more information please just send me your question I will be very happy to help you out. Thank you for reading.
A little post-script: This is for beginners and experienced people. It is for those who crave a little fun and like to meet new people online.
If you enjoy learning, there is plenty to do and absorb.
WARNING: This is not a scam get rich quick scheme. Probably almost all you need to know to establish yourself on the internet as a pro-blogger or create a business, you will find in these courses. The rest of it you will get help from the WA online community.
If you have any question please leave your comment below. I will be very happy to help you out.