Cheap Christmas Gifts
---
A quick summary of some of the last minute cheap gifts you can get in these last few days of shopping. These are a tiny example of what is available and there are no intentions to promote specific traders here.
You can find all these items online and in many cases in the shops named.
First some ideas from a few major suppliers: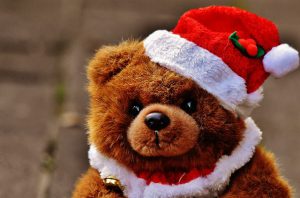 Argos
---
Gemmies Design Studio designs out of "gem stones". Over6 y/o                   £29.99
Me to You Tatty Teddy Slippers size 5 or 6                                                     £11.99
Pretty Pink Party Amp – over 14s. Needs smartphone half price at                  £9.99

Tesco
---
Active Glamour Face 54 Eyeshadows / compact / blusher and more.           £12.79
Aroma Home Microwaveable Hot Body Wrap – Lavender                             £11.95
David Beckham Instinct 30ml + Sg 150ml Eau de and body wash                £13.70
IKEA
---
VÄXER NURSERY easy indoor gardening in a fun way        about              £15.00
Vase Beautiful Glass Vase Rektangel                                                           £15.00
Tray table on legs Gladom. Ideal for guests and evening snacks.                 £20.00

Charity Gifts
---
These are organisations which help homeless, overseas support, chickens, water and many different things set up by the charity to help people. The typical gift is £10.
You could make the gift in someone else's name and explain that since the recipient has everything they need, you have bought a Charity Gift on their behalf. It is a double whammy; you have bought the gift and helped some needy people as well.
CADOD

CenterPoint

Christian Aid

Impact Foundation

OxfamThere are, of course, others. You will need to search these on the net to make a purchase. Simply search using the name + "Gifts"
Do It Yourself
---
Some sharpies and a few plain white mugs and you can be super creative and personal in designing some fun mugs.
Most people really appreciate something very personal to them, even if it is only their name and a small picture. This is very cheap and only limited by your imagination.
2. Decorate a small box, big enough for a small balloon. Place a pair of earrings or a small bangle or necklace inside the balloon just enough to put in the box. Lovely surprise.
3. Clean an empty jam jar thoroughly. Fill with multi-coloured sweets and put a label on the outside. "Mum's Treats" or something. Glue a ready-made bow to the top.
4. Get some cheap plain cushion covers and use water based safe paints to paint hand prints or foot prints of your kids. Remember to add the name and date. Cute present for parents and grandparents.
5. A Family photo in a cheap photo frame decorated with hearts from the craft shop. It is personal and takes little time.

Odds
---
Stress ball £3.99 for the stressed at Christmas. Perhaps add a bottle of their favourite plonk or box of favourite chocolates.
General Sources
---
Local markets and car-boot sales often have ends-of-lines and pre-used items. These can be a useful source of cheaper items. Please be careful to check things out before buying. Repackage things in large Christmas bags with a bow and personal note to cheer up appearance.
Charity Shops now often have new or re-furbished items. Although technically not new, if you can find something the person really wants or needs and you can afford it, isn't that a good idea?
Online
---
If you are not 100% familiar with the internet, here are a few tips to help you find what you want. Most of the large supermarkets and chains have pre-Christmas offers, almost too many. Note of delivery dates and do a click and collect if you can. This means ordering and reserving an item and then collecting personally from the shop.
Use Google or use other search engines for: "Cheap Christmas gifts for ….." insert Men Women Children etc.
If you want to make things yourself: Insert "Cheap things to make yourself at Christmas" and this will give you a vast range of ideas with small videos showing you how.
On a Strict Budget?
---
If you are limiting the amount to a specific amount: put the amount in the search engine, e.g. "Cheap Christmas presents for under £10."
Greeting
---
I hope I have given a few ideas and that you enjoy giving your gifts.
If you have so little money that you are struggling very hard, tell people you are not giving gifts this year and will give the money to a charity. People will respect that and you will go up in their estimation.
Whatever you do, wherever you are from, wherever you may be, have a wonderful Christmas and a happy new year.

Read More: History of Christmas