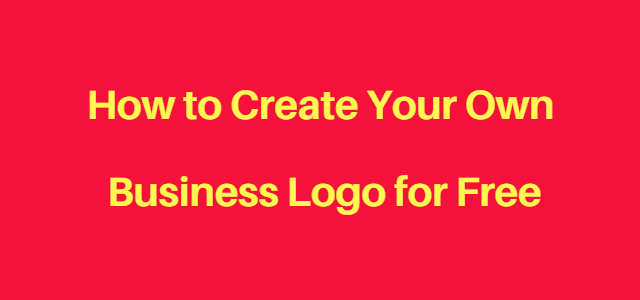 How To Create Your Own Business Logo For Free
---
You know, you can create your own business logo, for free? Creating your own business logo is not difficult nowadays. It is easy, there is no need for design experience. You can design a logo online yourself or you can use their design templates. From over 10,000 logos, icons and fonts to create a custom logo for free.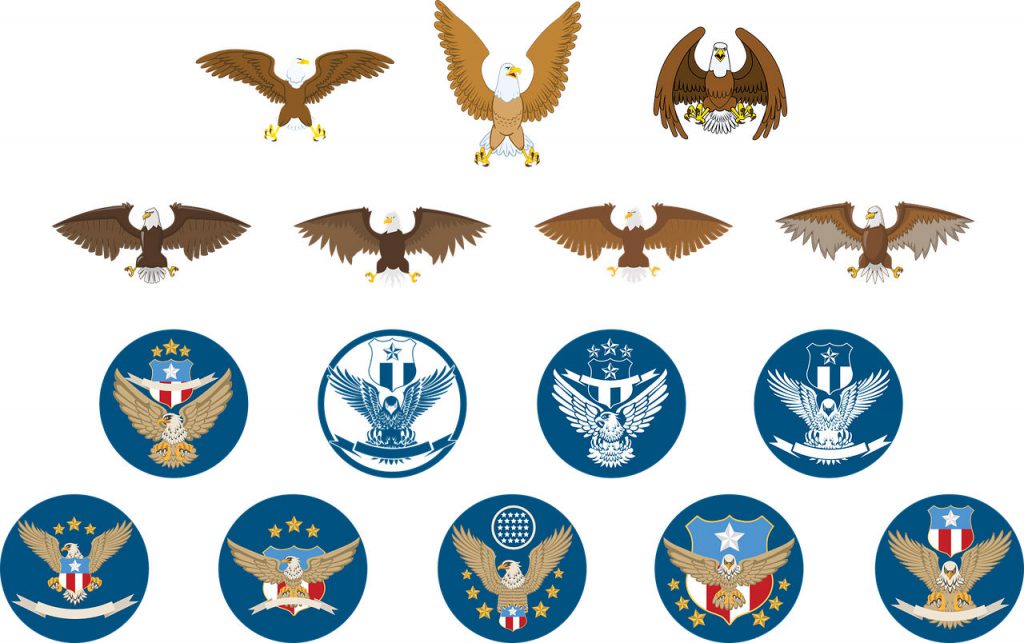 Top Free Online Logo Maker Tools in 2018
---
Create your own business logo design for free. There are a lot of free logo maker tools online. Which logo design software has 1000's of logos, templates, icons, fonts for you to choose from? Logo design templates can also give you ideas and tips to help you create your own custom logo design and download it to use for your own website.
The Logo is for Your Brand
---
When you start to create and build your own business online, you will need to have a logo for your website. You start searching and thinking about what your website logo will look like, the shape, the colour, the font etc.
Creating a good logo will help your business stand out and make it easy to remember your logo as well as your company name. So the logo needs to relate to you niche in its colour and design. It also needs to be unique. A logo that resembles someone else's carries a sense of someone else's business.
E.g. Look at Apple's logo, K.F.C, Nike, M&S, IKEA etc.
Make a Logo You Will Be Happy With
---
Don't try too hard to get a perfect logo the first time round, just make one which you will be very happy to have at the time.
A lot of companies, when they start their company or online business, make do with creating one that they believe is the best logo for their company. After few years have gone by, their business goes up to the next level and they start to think about hiring a professional designer to design their company logo.
By this time, they have developed a better "feel" for their company image and are more aware of what kind of logo will be more suitable for them.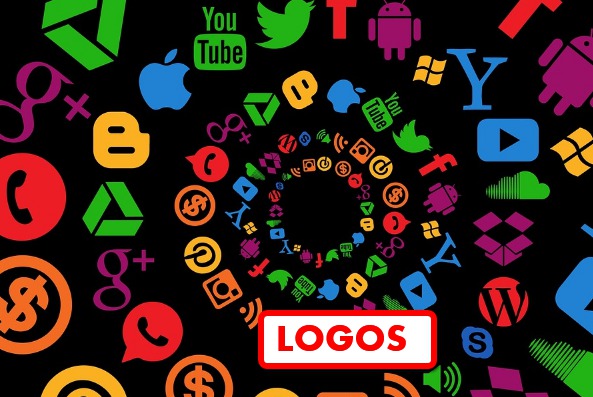 Free Logo and Paid for Logo
---
A lot of free logo makers can also help you to make a very professional and beautiful looking logo. You do not need it at the beginning, if you do not have sufficient budget.
There are also paid for versions for you to choose from. If you feel you want to pay for someone else to design it for you, that would be fine. It is an individual choice.
Note:
For some of the free logo makers, it is free for you to make a logo and when you download it, it is also free.
With other logo makers, it is free for you to make a logo but when you want to download it, you will need to pay for it. Check this out before you spend time creating your own work of art.
If you need more advanced logo design or a professional design for yourself, you will need to pay for it.
Choose One of the Following; Online Logo Makers You Will be Happy to Work With.
---
Below is a list of a few Logo maker websites for you to choose from. Everyone uses things in their their own different way and has different ideas about what they want. Choose one you will be happy to work with.
Canva – Create an Amazing Logo for Free
---
With Canva you can, not only design a beautiful logo, it can also make your own custom posters by using Canva poster maker. Design your own awesome flyers with Canva.
It is easy to use Canva to create logos and if you do not have any ideas about how to create your logo, you can use the templates supplied, to adapt your own beautiful logo from.
If you are new on the internet and have a problem with your budget, Canva can help you to design a wonderful logo; without spending any of your hard-earned money.
Ucraft – Free Logo Maker
---
It is very easy to use ucraft.com to make your logo. You can
search through the icons and templates,

find something close to what you want then

customize it into your own logo.

Customize your logo colour, shape, size, font etc.

You can then test out your logo against the black and white backgrounds'.

Have fun.
LogoGarden – Design Your Logo Free in Minutes
---
You can make your own logo with LogoGarden, free. It is very easy to use. There are 1000s of options for you to choose from. You can select one or a few to edit, save your logo or download it. You will be very proud that you can create your own beautiful logo.
OnlineLogoMaker – Make Your Own Logo for Your Website
---
You can use Onlinelogomaker to create your own amazing logos for your website. It is for your own business brand and it is free. It is time for you to put your business soul into your logo and create your own brand.
Designing your logo is fast and easy. You can use Onlinelogomaker free logo maker to help you create your logo and download it.
LogoJoy – Free Logo Maker for Your Company
---
If your company needs a logo, try using logojoy, a free logo maker to create your business and website logo. It is a completely free online logo maker. You can make your own professional looking logo by yourself. Logojoy is very easy to use and you do not need any designer experience.
MakeLogoOnlineFree – Make Logo Online Free
---
Another free online logo maker. You can download makelogoonlinefree and do it yourself. You can use makelogoonlinefree.com to make a logo online for your clients or for your own business, it is free. You can get a lot of templates and choose the one best suited to your business, save it to your account or download it. It is very easy to use even if you have no design experience.
OnlineLogoMaker24 – Create Your Free Logo
---
Very easy to create your logo using onlinelogomaker24.com, it is free to make your own cool logo.  There are 1500+ logo designs for you to choose from. Use the online logo maker to design your own logo or your clients' logo, using 4 simple steps and save it or download it.
You also can create custom logos in just a few minutes to make your logo look awesome.
FreeLogoDesign – Fast and Easy Way to Create Your Free Logo Online
---
You can use freelogodesign, the logo maker, to create any kind of logo for your customers or your own business. You can use the templates to create a professional looking logo in just minutes. It is free to make your logos online for your own website or your business partners.
How does it work? 4 steps in total.
Step1. Your business name
Step2. Choose a template relevant to your business
Step3. Customize your logo by changing the colour, shape, font, etc.
Step4. Download your free logo.
Design Mantic – Free Logo Maker
---
The designmantic.com can help you to design a logo for free. It is very easy to do.
Company name

Category

Choose the template you like the most

The Colour, font, customise your shape and download it.
LogoCrisp – Free Logo Maker Offers a Lot of Designs
---
LogoCrisp, Even if you are new to logo design, this logo maker can help you design your own stunning looking logo. It is very easy to use, it is suitable for all kinds of small business owners, online companies, and beginners. It is easy to get started.
Your Own Logo, Free.
---
As you can see there are a lot of good programmes to make your own logo for free.
There are a few small differences between them but the only way to get started is to try one, or two or three.
Maybe have a "Make a Logo" day and try several of them.
Compare the results and see which one(s) suit your style the most.
So get a flask of coffee, make a few sandwiches and get stuck in, and have some fun playing with these free programmes. None of the above programmes needs you to pay to download the logos.
You are welcome to leave a comment about any free logo program you have used. if you would like to learn how to build your successful online business click here. Thanks for reading and hope this can help you.