Updated: 2018
Wealthy Affiliate Vegas 2016 – The Las Vegas Super Affiliate Conference
Very Big News Sharing For You. Wealthy Affiliate Vegas 2018
---
Wealthy Affiliate Vegas 2018 is exciting news for all WA affiliates and members. What does that mean? It means YOU and all the WA affiliates and members have a chance to meet some of the super affiliates, this year. Learn from the best, share with the experts. From 2005 till now, WA has helped all sizes and kinds of businesses. Whether you want to run a fitness site, a hobby site, a local marketing business, an e-commerce, or a leading site earning 7 figures per year, this is for you.
Kyle And Jay Are Busy Organizing "The Las Vegas Super Affiliate Conference"
---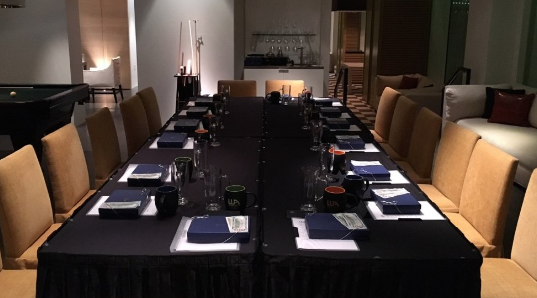 "Wealthy Affiliate Vegas 2016," Kyle and Jay are busy organizing the planned "The Las Vegas Super Affiliate Conference". This is extremely exciting news which affects every one of us. Every year at this time we all look forward to it. You still have about 4 months' time to sprint to the target and earn a place. Every one of you can make it because, this year Kyle has lowered the threshold target from 300 to "100" successful referrals to join the premium members, so now you have an opportunity to join the "The Las Vegas Super Affiliate Conference".
At The Conference
---
You can meet all the top affiliates face to face. They are all kind and offer help and support to all the WA members. You will meet the real people behind the pictures and some on the internet. Meeting someone face to face always has a different, exciting feeling. To be able to ask questions and discuss how other people, experts, do things to get successful. This is your opportunity to become what you have always dreamed about.
Reward For Your Hard Work – Wealthy Affiliate Vegas 2018
---
When you hit the target 100 referrals, you will:
Meet Superstar Affiliates

Learn about WA plans for WA in the year ahead

Get your ENTIRE trip paid for!

Stay in beautiful accommodation

Experience Fun and entertainment (Gambling, shows, dinners, drinks)

Get an awesome WA swag to take home

Be in the best shape EVER, in terms of your own business
Same People Every Year
---
Every year, at this time, all the top affiliates (heroes) gather together to celebrate this year's harvest. The top affiliates always stay on the top, they all focus, work very hard and skillfully in their businesses. We all like what we are doing now, very much. This means that we pretty much have the same topics to chat about; business, knowledge sharing, discussing the success and sharing new ideas. It is a fruitful and exciting experience, but always with the same people. Kyle and Jay want that to change and give some "up and coming" new people the same opportunity. They need new blood.
WA Is Not Focused On Selling, It Is Focused On Helping
---
Within WA community our culture is helping, sharing and caring about all the members getting to know about it and doing it. You need never get stuck; when you ask for help there is always someone who offers help. Even in the "Las Vegas super affiliates conference" we still discuss basics and how to IMPROVE the service, how to offer more tools and make the WA platform a better place for everyone. People thrive on support and encouragement, and we want people to thrive.
Success
---
Success breeds success and therefore the more successful people are in WA, the stronger the community is. This means more experience is around to help people, more support when people get "stuck."
Expensive Help?
---
In many business systems, coaching and support by experts costs a lot of money. Really, there are not just two "classes." There are many people at different stages and building quite different businesses. WA is different. At WA we share knowledge and experience. As long as you are studying and doing things, you are learning and achieving. That means that if you keep going, you too will become an "expert."

Hope You Can Be There Next Year Vegas 2019
---
Maybe you have just joined WA or you are still new at WA. Perhaps you are already successful and want to do more. Then don't worry, study hard, work hard and build your website. Help others and we look forward to seeing you there next year. Vegas 2019.
Read More: Wealthy Affiliate Premium Membership Small Pricing Change