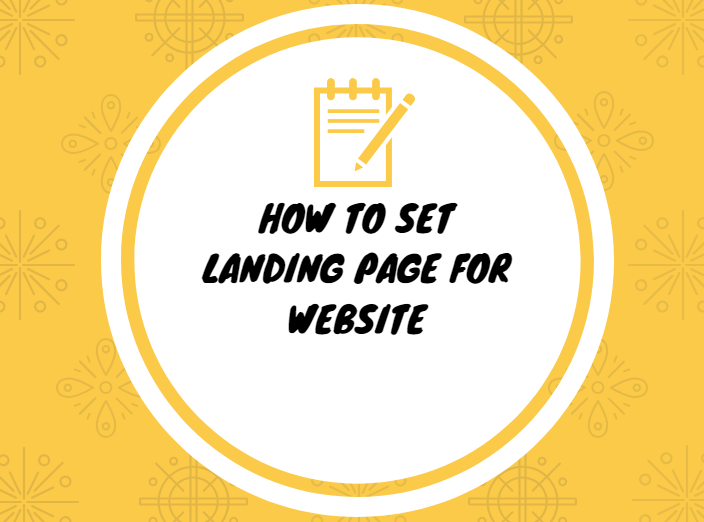 How to set landing page for website
What is the Landing Page ?
The Landing Page, on your website, is a page that is used to present your product to your visitor. This specific page attracts the visitor and convinces them to take action. The landing Page effectively encourages the visitor to subscribe to an email list, to offer them a free eBook, an email newsletter, to buy a product and clicking to share the page on social media etc.
How to set a landing page on a website?
Landing pages are a website page or post. Any page or post on your website can be used as a landing page. This is where the content you want to share to the audience is stored and if the visitor likes it they can take action or they will leave. A good landing page will tell your audience exactly what you are offering? What are the benefits to the visitor? If they want to know more about the content they can click to read more or click to take further action.
4 Important Stages to Building a Landing Page
A page title – The title should attract people to read your content.

Links for sharing further information. Simple and clear.

Image – images are worth a thousand words, and can get across ideas very fast.

Call to action – asks the reader to take action, what to do next.
 

Two Types of landing pages
A lead generation landing page – A page created for the user to leave their name and email address in exchange for a free eBook, free email newsletter or coupon etc. This special page is for you to collect email addresses then you have the chance to further communicate with them or target them in a marketing campaign.

A click-through page – This is typically a page used to describe a product or offer to persuade the user to click through to the next page. This page is called a "warm-up" to encourage the user to buy the product, to help you to close the deal.
What are Landing pages used for?
The goal for landing pages are used to collect a person's email address in exchange for
Free EBooks

Free Newsletters

Free Webinar

E-course

Free Reports

Free download

Free subscription

Etc.

Read More: You Know How to Make Money Online at Home