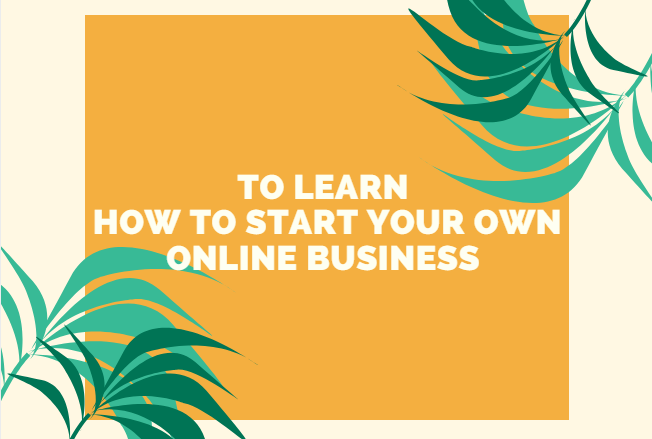 Updated:2018
To Learn How to Start Your Own Online Business 2018
To Learn How to Start
After Birth
---
After birth – When we are born, we begin our life's journey. From a baby we start to learn to cry and laugh. If we are hungry, we cry, when we are sick we cry, when scared, we cry and if we are uncomfortable we cry. If no one pays attention to the crying, we feel strange, hurt and cross. We learn to laugh when we are happy. We learn to feel, feel love and sense anger in our mother, father, relatives and friends. We learn to understand, learn to speak, learn to respond and learn to walk. We all grow up learning. We learn from mistakes and grow up receiving corrections.
Start Going to Kindergarten
---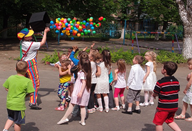 Start going to kindergarten – When we start to study in kindergarten, we begin to learn to get along with other children, to share toys, to play games, to learn simple words and meanings. In learning, we learn to be honest, learn to share, learn self-confidence, learn to appreciate, learn to help others, learn to be strong, learn patience acquire knowledge. We learn Teamwork and how working as part of a team, we are stronger and can achieve more. Everyone's ability to learn and to absorb is different. Right from the beginning we are laying the foundations of how to learn and understand the world around us.
Primary School Learning
---
Primary school learning – Before the serious school learning, there is preparatory work to be done. We learn when to go to bed, when to get up, go to the toilet, brush our teeth, wash our face, to like going to school. Learning these skills becomes part of everyday life. We learn to respect teachers, care for class' mates. Learn to read, practice writing and drawing, learn to ask, learn to participate, teamwork, homework, play sports, music and so on.
In Secondary School
---
In secondary school – We have become a little stronger, apart from learning, intelligence and sports abilities are beginning to develop. We learn to think, learn how to complete homework independently, Learning Teamwork and begin to learn how to effectively arrange our time. Perhaps we start to have hobbies, like sport, like music or like a particular subject. Perhaps even to do a subject very well and be proud to be able to do it so well.

In High School
---
In High school – In academia, we need a deeper and more extensive level of learning, and a lot of homework needs to be done. The pressure of learning begins to increase. We have also learned to challenge the difficulties and gain an ability to resist the increased stress. We also learn to face failure, learn to face the loss of loved ones, learn to face the loss of friends and learn to face a lot of the difficulties life throws at us. We learn to work in teams, learn to organize work, to make friends who have common interests, and so on. Youth is a good time in our lives with few difficulties and a lot of support, Enjoy it! We all experience happiness and sadness while we are growing up.
College or University
---
College or University – We learn to understand what our abilities are. We begin to learn to choose our own higher learning journey. Regardless of whether we are at college or university, most people go from studying to work for a living. We continue to learn, though now mostly social skills. In these important years, we learn to study independently. We become independent adults. We also meet a lot of like-minded students, distinguished teachers and people who can guide or advise us. All this is preparing us for work after graduation.
Workplace
---
Workplace – When you have completed all the academic programs at your school, you will soon go to work. When you are looking for a job, you have to learn how to find a job. It is also a very profound and extensive learning. It is a marketing course. Two people who have the same high qualifications, may find they both get different levels of jobs. It must also be said that knowledge, luck plus character can vary from person to person. There is also competition at work once you have a job. If you do not continue learning to improve yourself, one day you will be left behind in the employment race.
Life-Long Learning
---
Life-long learning – There is always development and progress in Technology, social progress, changes in work structure and changes in the government's management structure. These can be fast or profound changes and can be very hard to keep up with. These days, no matter what you do, everyone is busy building their own websites. Why?
For Example:
---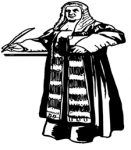 If you are a lawyer, you can build a website explaining your own professional expertise and what kind of person you can help in court. You could include some clarifications to help people understand the law, how the courts and legal processes work. It can help people to avoid breaking the law unintentionally. Often people are frightened of lawyers and could do with some reassurance of what a meeting with a lawyer can be like.
If you are a teacher, you can build a website explaining how you help people to learn. You can also promote your services and get new students, why not? You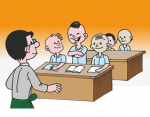 may have some special skills that people are looking for on the net.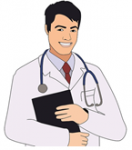 If you are a doctor, you can create your website and share your professional knowledge on how to identify symptoms of different diseases, to help people to be treated in good time. Sometimes not looking up an ailment means a minor illness may become something more serious illness. It is also possible to reassure people that what they thought was a strange, may serious, complaint was nothing out of the ordinary and many people have the same problem.
If you are a chef, you can create your website and share your cooking knowledge. Many people love to cook at home and want to produce wonderful food, just like in a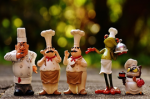 hotel. Sharing helps people where to buy the ingredients can help those who are attempting something really haut cuisine. Many are so naive in the kitchen that even boiling an egg is a mystery.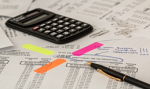 If you are an accountant, you can also build a website, share your expertise, help more business owners understand the importance of accounting. You can explain the advantages of having a good accountant and taking advantage of tax law that most people are unaware of. How accountants can save money is often a mystery to the inexperienced business person. You can explain the pitfalls of not having an accountant and how friendly and approachable you are.
If you are a driver, you can build a website to promote your services. Information about: What kind of services you offer, When you are available,
days and hours, Which areas you cover, how far you are prepared to travel, local or abroad, Stories of strange journeys you have been contracted to drive…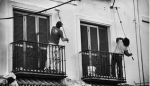 If you are a cleaner, you can build a website to promote your services, the scope of services, time available and so on. Write something about your background and experience and focus on trust and reliability. People want to get to know you, be able to find you and know what you charge. Focus on how good you are and what a good service you supply. If you are supplying domestic cleaners – ensure you explain about police checked references. Business will slowly increase.
In fact, it does not matter who you are or what you do, where you come from or what you have to offer.
You Can Build a Website, Wealthy Affiliate is the Best Place for You to Learn
---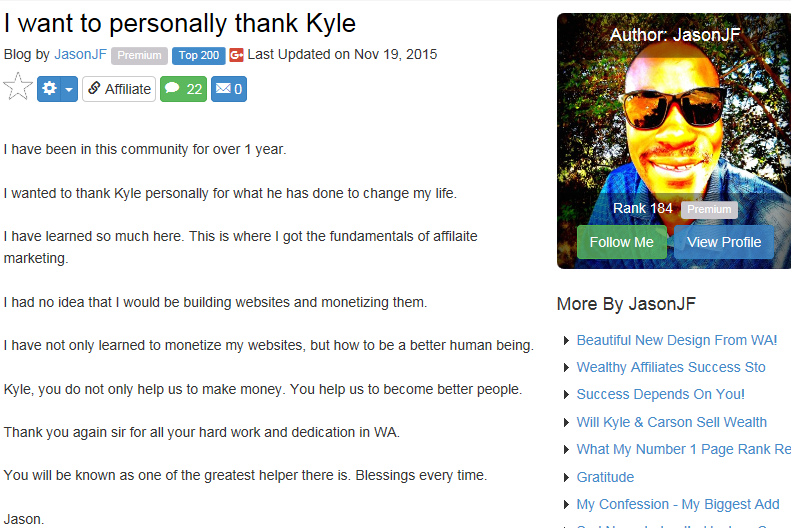 Thinking bigger
Show your expertise to help those who need your services in your area.
Show people what you have to offer.
Your website is part of your image, your business identity.
Even if you feel a website is not necessary to you, people expect every business to have a website and email these days.
So, have a go, there is a lot of help available these days and it need not cost a fortune.
This is an enjoyable thing, so have fun and expand your business.
To all, the very best wish you success!
Read More: Wealthy Affiliate Vegas 2016 – The Las Vegas Super Affiliate Conference